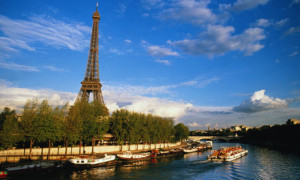 The European Commission has introduced new caps on mobile data roaming charges, making it cheaper to use maps, watch videos, check emails and update social networks while travelling in the EU.
From today, it will cost a maximum of 0.45 + VAT to download a MB of data – a 36 percent reduction compared to 2012, and 91 percent less than in 2007. In July 2014 this will fall even further to 0.20, according to the EC.
The cost of calling and texting while abroad has also been slashed. Making calls will now cost a maximum of 0.24 + VAT per minute, receiving a call will cost 0.07 cents per minute, and sending a text message will cost 0.08.
"The latest price cuts put more money in your pocket for summer, and are a critical step towards getting rid of these premiums once and for all," said Commission Vice President Neelie Kroes.
"This is good for both consumers and companies, because it takes fear out of the market, and it grows the market."
The EC said that operators are free to offer cheaper rates if they want to, and some have already begun to remove roaming premiums altogether for voice and SMS, or offer a roaming-free area region across one section of Europe or another.
However, while the reduction in roaming rates was largely welcomed by the industry, Luca Schiavoni, regulation analyst at Ovum, warned that it may not be all good news for consumers.
"The regulation only covers the EU area, which means that operators may recoup the lost revenues in Europe by increasing roaming charges to and from other countries," he said.
"This is already happening in many cases, and is obviously detrimental for EU citizens travelling elsewhere and for non-EU citizens travelling to Europe."
He added that roaming provision does involve additional costs to operators, so plans to completely remove roaming charges should be carefully evaluated, as this could result in operators looking for other sources of revenue.
A recent survey by Wi-Fi network operator iPass revealed that 43 percent of mobile workers have experienced an expensive data roaming bill in the past year, and on average encountered a high data roaming bill 1.4 times a year.
Mobile workers in the EU report the average cost of their monthly data roaming bill shock was £715. Of those surveyed, 80 percent stated that £1-2 per MB was a reasonable price for mobile/cellular data roaming.