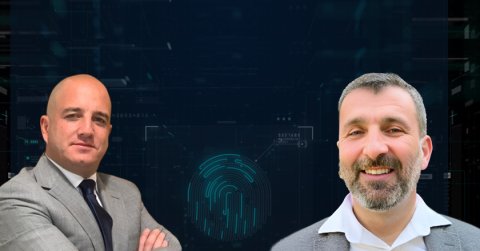 Evanssion, a leading cybersecurity and cloud-native value distributor, is pleased to announce its partnership with ExtraHop, the leader in cloud-native network detection and response, across the Middle East region. Through this partnership, Evanssion's customers and partners will be able to leverage cutting-edge network detection and response (NDR) solutions from ExtraHop.
In response to an increase in cyberattacks this past year, there has been a widespread deployment of NDR solutions to eliminate blind spots and inspect east-west traffic for threats and anomalies. When used in conjunction with EDR and SIEM solutions, NDR fills in the gaps that other tools may miss, detecting threats across the entire network from data centres to remote locations and in the cloud.
A recent report from MarketsandMarkets, published in January 2022, projected that the global network detection and response market would grow from $1.1 billion in 2021 to $3.3 billion by 2026, at a CAGR of 24.7% during the forecast period.
Fouad Tawk, Area Vice President for the Middle East, Turkey and North Africa at ExtraHop, said: "ExtraHop can help enterprises stop breaches 84% faster with cloud-scale machine learning across cloud, hybrid, and distributed environments. With ExtraHop Reveal(x), Evanssion can deliver an enterprise-class NDR solution for the modern SOC, so security teams can unlock complete 360-degree visibility, real-time detection, and intelligent response to act with confidence and speed".
"We are confident that this partnership with ExtraHop, the leader in NDR, will drive change and impact customer experience to easily adopt the best cyber defence practices", said Ahmed Al Qadri, CEO of Evanssion. "This partnership is a great opportunity for ExtraHop to showcase their value proposition to our enterprise customers and partners".