Extreme Networks continued to amass a nice nest of data centre technology saying it would buy Brocade's data centre networking business for $55 million in cash from its current owner Broadcom.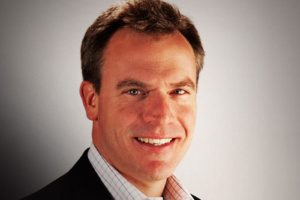 Broadcom bought Brocade last year for about $5.5 billion but has since sold off Brocade's Ruckus Wireless Wi-Fi business for $800 million to Arris International and now the data centre networking business to Extreme.
Extreme said it expects the deal to push its revenues to over $1 billion for its Fiscal 2018 year which begins July 1. Specifically, it expects the Brocade deal, pending approval, to generate more than $230M in revenue. Extreme also recently agreed to be a bidder for Avaya's networking business which it expects will add $200M in revenue should Extreme win the bid. Some of Avaya's technology strengths included its network fabric and Network Micro-Segmentation technology that helps customers secure enterprise components.
The deals will make Extreme the fastest growing network business in the world, said Ed Meyercord, President and CEO of Extreme Networks. The company's moves in the past year give it a complete data centre, core, campus and edge network portfolio, Meyercord said.
The buy would give Extreme a potent high-end data centre offering, according to Norman Rice, an executive vice president with Extreme.
"Our portfolio now targets the data centre in ways we couldn't before. And we will retain the Brocade sales team and support to continue growing this business," Rice stated. Extreme did not disclose how many Brocade employees would be coming along with the buy.
This announcement is the latest in a series of acquisitions the company has made over the last six months to grow the vendor's data centre, core, campus and edge networking family.
In October 2016, the company closed its acquisition of the wireless LAN business from Zebra Technology Corporation, which is expected to generate over $115 million in annualized revenue. Earlier in March, the company announced that it entered into an agreement with Avaya to be the stalking horse bidder to acquire its networking business in an auction process. The transaction remains subject to customary closing conditions and regulatory approvals and is currently anticipated to close within 2 to 3 months.
Extreme said that he closing of the transaction is contingent on Broadcom closing its acquisition of Brocade, announced on November 2, 2016 and approved by Brocade shareholders on January 26, 2017. Broadcom expects to close the Brocade acquisition in its third fiscal quarter ending July 30, 2017.