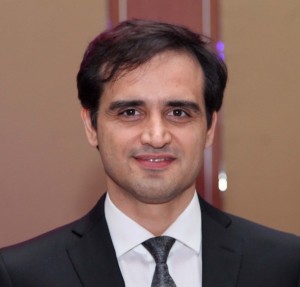 FDC International, the value-added distributor based in Dubai, signed up with Ricoh, a printing and imaging solutions provider, as its IT distributor recently. As per the partnership, the company will provide a profitable and personalised business model for the successful launch of Ricoh's IT products in the Middle East region. The partnership will cater to multiple areas such as Iraq, Egypt, Libya, Kuwait, Yemen, Jordan and Lebanon, to expand the vendor's channel network
Ricoh brings its credentials, desire and commitment to succeed along with its evolving product line-up, which includes Geljet technology to the partnership.
Alan Poumirza, Marketing Manager, FDC International says, "Ricoh's long standing experience in the print market is second to none. Ricoh is one of the top global imaging and printing vendors.We are committed to expanding and broadening this offering and helping companies improve communications.
The partnership also broadens FDC's portfolio and brings us increased visibility and access to the broadest range of business opportunities."
"We see great opportunities for this partnership with FDC to cover IT distribution in Iraq, Egypt, Jordan and Lebanon because they have a strong channel network in these countries that we can leverage to bring on board new resellers and raise our brand visibility. We believe our alliance with FDC will deliver incremental business and great results for both Ricoh and them," said Ahmed Kamal, Regional Sales Head, Middle East & Africa, IT Distribution Channel, Ricoh International.