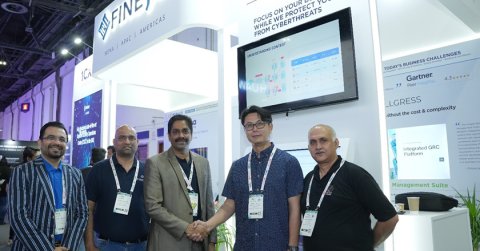 Finesse, one of the leading digital transformation companies in the Gulf Cooperation Council (GCC), has teamed up with Aquila Clouds, a leading provider of Cloud Financial Management solutions, to provide businesses in the region with a comprehensive suite of tools to gain visibility into their cloud costs, streamline their cloud utilisation, and achieve financial effectiveness.
Aquila Clouds has established itself as a market leader in Cloud Financial Management solutions by enabling businesses to gain complete visibility of their costs and utilisation metrics across multiple clouds – AWS, MS Azure, GCP, Oracle Cloud, and VMware. By adopting the Continuous Monitoring and Continuous Optimisation (CMCO) philosophy, Aquila Clouds provides real-time observability and optimisation related to cloud costs, infrastructure and application performance, and future cost trend analysis. This allows businesses to make informed decisions and optimise their financial performance in their cloud deployments.
"We are excited to partner with Aquila Clouds to offer our customers a comprehensive solution for their cloud financial management needs", said Eljo J P, Finesse CBO & Director. "Our digital transformation expertise, combined with Aquila Clouds' Cloud Financial Management platform, will enable businesses to optimise their financial performance and stay ahead of the curve."
"The partnership between Finesse and Aquila Clouds represents a significant step forward for businesses seeking to modernise their financial operations around the cloud", said Desmond Chan, Co-founder and CPO of Aquila Clouds. "By leveraging the power of cloud technology and expert software integration, businesses can achieve optimal performance, security, and cost-effectiveness for their financial operations".