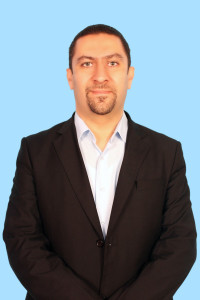 Fortinet has announced the appointment of Rami Ali Karajah as its new Channel Account Manager for Saudi Arabia.
Karajah's main focus is channel development, in addition to driving channel marketing activities and increasing the number of certified engineers in the Kingdom.
Riyadh-based Karajah will report to Alain Penel, the networking security firm's Regional Vice President for the Middle East region.
"I am pleased to be part of Fortinet, a leading security vendor in the Middle East region and a solid company that has, since 2005, enjoyed an impressive growth," said Karajah. "My top priorities are to build a strong and qualified channel and strengthen our relationships with strategic partners in order to identify all business opportunities and cover all major verticals".
Rami Karajah has spent nine years in the region's IT industry, and prior to joining Fortinet as Channel Accounts Manager for Saudi Arabia, he held the position of Channel Sales Director at Oxygen, Territory Manager for SP verticals at Aruba Networks, and Sales & marketing manager at Menatelecom among other organizations.
"Karajah's appointment reinforces our commitment to our partners in Saudi Arabia and to provide them all the support they need to help our local customers," said Alain Penel, Regional Vice President, Fortinet Middle East. "As Saudi Arabia is a crucial market, his wealth of experience, skills and leadership will contribute towards building a stronger partner network and lead to the growth of Fortinet in the Middle East region. With Rami on board, I'm confident that we are in a good position to expand our business across all segments and verticals and thus consolidate our market leadership in the Middle East."