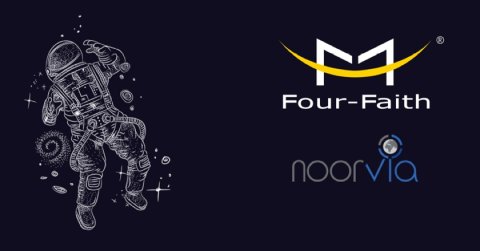 Four-Faith Corporation and Noorvia have officially announced a distribution agreement for the MEA region. This partnership is an important step for Nooriva's business growth in the region.
Nooriva is responsible to educate and develop business through the channel partners for Four-Faith. This partnership is on focus to enhance the quality of IoT, and IIoT projects in the region and introducing innovative products to use in the Smart grid, Oil & gas, environment, wastewater management, smart manufacturing, etc.
"We are delighted with our partnership with Noorvia FZCO. The new distribution agreement will help us to cover important markets in the Middle East and Africa", explains Mr. Andrew , Business Development Manager at Four-Faith "With its expertise in specialist technologies, distribution expertise, and vast partner connect, Nooriva will help us to deliver our vision in the region".
Nirmal Menon, Sales Director- Channel & Sales of Nooriva also adds, "Four-Faith is one of the leading players in IoT solutions with a clear focus on innovations with 3 R&D centres and presence in 20+ markets. Four-Faith is perfectly fit into our product portfolio and suits the needs of our Channel partner base".