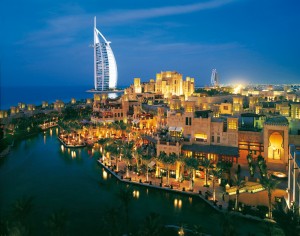 Gartner on Sunday announced the speakers for its first flagship conference in Dubai, called the Gartner Symposium/ITxpo, which will be held from March 5 to 7 at Madinat Jumeirah.
The keynote speakers will be Gabor George Burt, an internationally recognised expert on innovation, creativity and strategy development, and Keith Ferrazzi, an expert on relationship development, said Gartner.
The firm claimed that the expo will be the industry's largest strategic conference for CIOs and senior IT executives. More than 500 senior business and IT strategists, including more than 150 CIOs, will attend, Gartner said.
This year's programme will revolve around five tracks that will, Gartner said, deliver on the needs and expectations of IT leaders as identified by its clients. Visitors can expect a mix of management and technology insight, allowing senior-level IT people to make better decisions.
The five tracks include business intelligence and information management, the CIO programme, industries – such as energy, utilities, government, financial services and retail – infrastructure and operations, and strategic initiatives.
"Given the forces of mobile, social, cloud and information, CIOs now have an opportunity, and a mandate, to free up resources and increase digital innovation in the enterprise," said Mary Masaglio, Research Vice-President at Gartner and Conference Chair for Gartner Symposium/ITxpo.
The symposium agenda includes more than 90 sessions, workshops, how-to clinics and round-tables, Gartner said, adding that these sessions will be led by more than 20 Gartner analysts and executive partners from around the world.
Delegates will also be able to book one-to-one meetings with Gartner experts to discuss specific challenges, the firm said.