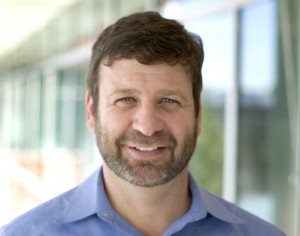 Paul Cormier, President of Products and Technologies, Red Hat, explains how cloud, middleware, storage and virtualisation technologies will drive the changes in enterprise IT this year.
Last year, CIOs and IT teams in enterprises worldwide leveraged cloud computing architectures while they designed their data centres to best manage the explosive amount of structured and unstructured data. Red Hat envisions even more significant movement in the data centre in 2013 in cloud, middleware, storage and virtualisation technologies.
The hybrid approach will be the prevalent cloud deployment model for enterprises worldwide
Hybrid cloud enables resources to be made available to users as easily as if they were accessing a public cloud while keeping the process under centralised policy-based IT management. In 2013, enterprises will take advantage of hybrid cloud architectures as a way to have a more dynamic computing architecture over time.
OpenStack will continue to demonstrate the power of community innovation
Openness is one of the most important enablers of hybrid IT because it helps users avoid lock-in to vendors and specific ecosystems. OpenStack enjoys a broad community with more than 180 contributing companies, including Red Hat, and 400 contributing developers. We will see all that developer involvement lead to some commercial products in 2013, the same way the open source development model has led to innovative products in operating systems, middleware, and other areas.
Private (and hybrid) PaaS will go mainstream
As has been the case with IaaS, PaaS will be seen not as just a public cloud capability but also as private and hybrid capability.
Open source software will drive proprietary storage hardware and software stacks
The rapid pace of innovation at the software layer is likely to fast outpace the innovation of hardware. Today, monolithic proprietary storage hardware and its proprietary software layer cannot be decoupled. This will all change in 2013 with the rapid commoditisation and standardisation at the hardware level combined with increased intelligence at the software layer.
Enterprise storage will transform from a 'data destination' into a 'data platform'
As a platform for big data and not just a destination for data storage, enterprise storage solutions will need to deliver cost-effective scale and capacity; eliminate data migration and incorporate the ability to grow without bound; bridge legacy storage silos; ensure global accessibility of data; and protect and maintain the availability of data.
More organisations will adopt an integrated DevOps approach
Increasing communication, collaboration and integration between developers and operations teams will eliminate issues stemming from incomplete hand-offs, misinformation or insufficient skills.
Buying patterns and the perception of mobile technology will change dramatically
Devices will be selected based on content and services first and technology second. These applications and services will be tied to enterprise middleware technologies such as CEP, business intelligence, and BPM, to create more cohesive and accessible executive and business dashboarding tools.
The multi-hypervisor data centre continues to grow
Just as many enterprises have found that single-vendor strategies for operating systems and hardware do not make sense for them in an agile world, a single vendor for virtualisation doesn't either. Multiple vendors for virtualisation will continue to proliferate in enterprise data centres in 2013.
The operating system remains the foundation of the IT infrastructure
The operating system has served as the cornerstone of traditional IT for decades. As organisations continue to move to the cloud in 2013, the operating system will continue to deliver a critical foundation.
New business models will emerge
Gone are the days when enterprise customers just want a channel partner to fulfill a product need. They truly want trusted advisers: partners that can guide them through technology industry changes and help provide them with competitive differentiation in their market or industry.