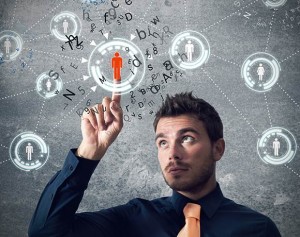 According to analyst firm Gartner, in-memory computing is "racing towards mainstream adoption".
Gartner believes that the "rapid maturation of application infrastructure technologies" and a continued "dramatic decline in the cost of semiconductor technologies" are paving the way for mainstream use of in-memory computing (IMC).
IMC enables organisations to develop applications that run advanced queries or perform complex transactions on very large datasets much faster than when using conventional architectures.
It achieves this by storing application data in a computer's main DRAM, rather than on electromagnetic disks, and without compromising the availability, consistency and integrity of that data.
IMC provides opportunities to change the way in which organisations support business requirements. It completes batch processes that would otherwise take hours, in minutes or even seconds, said Gartner, enabling processes to be delivered to clients, suppliers, citizens or patients as real-time cloud services.
IMC can also be used to quickly detect correlations and patterns to help pinpoint emerging opportunities and threats as things happen, across millions of events.
A rapid penetration of IMC is likely to lead to it being adopted by at least 35 percent of midsize and large organisations by 2015, said Gartner.
Gartner said that although the in-memory data grid (IMDG) market – a key IMC segment – is small, it is likely to grow fast and to reach $1 billion (£661 million) by 2016.
"The relentless declines in DRAM and NAND flash memory prices, the advent of solid-state drive technology and the maturation of specific software platforms have enabled IMC to become more affordable and impactful for IT organisations," said Gartner analyst Massimo Pezzini.
Until recently, said Gartner, only the "most technologically savvy organisations", like those in financial trading, telecommunications, military and defence, online entertainment and logistics, could cope with the high cost and complexity of adopting IMC.
But IMC technology is now more affordable and more proven, said Gartner. "Organisations that do not consider adopting in-memory application infrastructure technologies risk being out-innovated by competitors that are early mainstream users of these capabilities," said Pezzini.
Gartner said in-memory-enabling application infrastructure technologies consist of in-memory database management systems, in-memory data grids, high-performance messaging infrastructures, complex-event processing platforms, in-memory analytics and in-memory application servers.
However, several issues, such as a lack of standards, the scarcity of skills, relative architectural complexity, security concerns, and monitoring and management challenges, will need to be addressed for IMC to achieve mainstream adoption, the analyst house said.