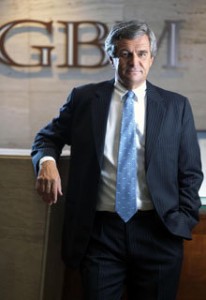 Gulf Business Machines (GBM) today said virtualisation will be a major growth factor for the company in 2012 after announcing a 35% year-on-year growth in its virtualisation business in 2011.
GBM successfully completed over 50 virtualisation projects in 2011, bringing its total to over 170.
It identified virtualisation as the top driver of demand for its business this year as its customers are expected to continue their focus on improving cost and operational efficiencies. It said virtualisation results in an immediate increase in the productivity of IT infrastructure, translating into significant cost saving.
"The staggering increase in virtualisation projects we saw in the region in 2011 is a clear sign of the business environment in our time," said Cesare Cardone, chief executive officer at GBM.
"As organisations are focusing on boosting efficiencies and reducing the amount of underutilised IT resources as well as operating costs, we see virtualisation as being a significant driver for our business in the UAE and around the region throughout 2012," Cardone added.