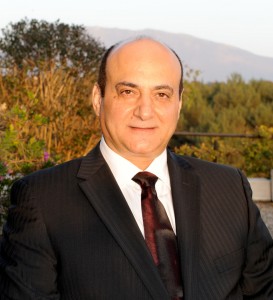 According to a recent survey by technology solution provider Omnix, the IT software and services sector in the GCC is forecast to grow between 10 and 25 percent.
The survey was made up of a questionnaire targeting market strategists in the Services Top 100 IT companies, as well as senior management representatives from organisations such as Microsoft, Cisco, Autodesk and Motorola Solutions, according to Omnix.
Jamal Abuissa, President and CEO, Omnix, said that it was important to establish what the major IT companies were predicting for growth in the GCC (Gulf Cooperative Council) region, so that it could address the needs of its customers.
"Our partners are representative of the major IT players, so their forecasts will be indicative of the direction of most of the industry giants," he said.
However Abuissa admitted that the responses gave Omnix something of a shock.
"The unanimity of opinion on the growth of 10 to 25 percent was very interesting," he said. "It certainly made us sit up and take notice."
The survey questions gauged predictions for trends, priorities, challenges and driving forces for growth in the regional IT sector, Omnix said.
The trends that were identified included a shift toward e-services, providing multi-channel engagement for customer and citizen e-services, and portal marketing sales.
In terms of priorities, the survey found that cloud computing, big data, security and increased mobility featured most heavily. Highlighted challenges included rapidly evolving technologies, a lack of IT training and skills – particularly in project management – long sales cycles (most notably in government projects) and limited budgets.
However, government spend and general economic growth in the region were mentioned as big driving forces for the regional IT sector's growth in 2013.
"Healthy oil prices, private sector expansion and an increased push towards government e-services is what will underpin the continued steady growth of the regional IT sector," said Rabih Dabboussi, Managing Director, Cisco UAE.