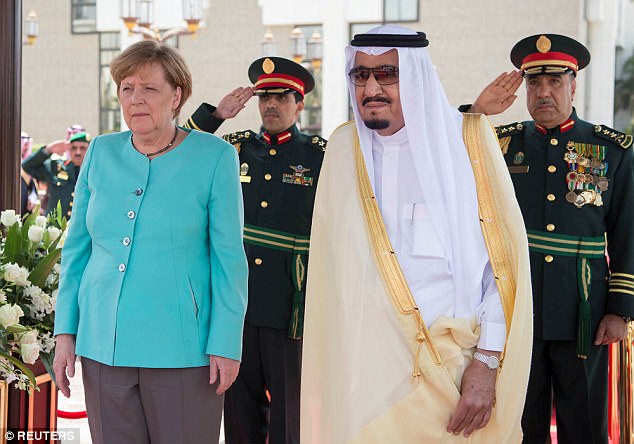 The German government is working to sign a major memorandum of understanding with Saudi Arabia on technological and scientific cooperation.
The announcement was following German Chancellor Angela Merkel's visit to Jeddah, where she discussed details of the upcoming G20 summit in Hamburg.
German ambassador to Saudi Arabia Dieter Haller announced the potential for a new agreement, as well as a $200 million fund for the empowerment of women.
The fund, he said, will created with the help of the governments' contributions as well as contributions from the private sector entities.
Haller said the business meeting at Jeddah Chamber of Commerce shed light on the plans and policies of the Saudi government within the framework of the Saudi Vision 2030.
"There was substantial discussion over how Germany could support Saudi efforts to diversify its economy and reduce its dependence on oil," Haller said.
A technology MoU would be endorsed by the German Federal Ministry of Research and Education, and Riyadh-based King Abdulaziz City for Science and Technology (KACST), possibly later this year.
Haller said the German chancellor's visit has given a new boost to the existing links. The volume of commercial exchange stood at $8.72 billion in 2016, which needed to be increased, he said.
Ms Merkel said that there have been "significant changes in the role of women" since her last visit in 2010, citing the historic debut participation of women in Saudi Arabia's elections for local municipal council seats in 2015.
"I have the impression that the country is in a phase of change and that a lot more is possible now than some years ago," Merkel added.
German investments in Saudi Arabia are around $1.3 billion, while many Saudi and German companies have revealed keen interest to set up joint ventures.