Microsoft has announced a set of educational products and services, inspired by teachers and students, including a new Windows experience — Windows 10 S.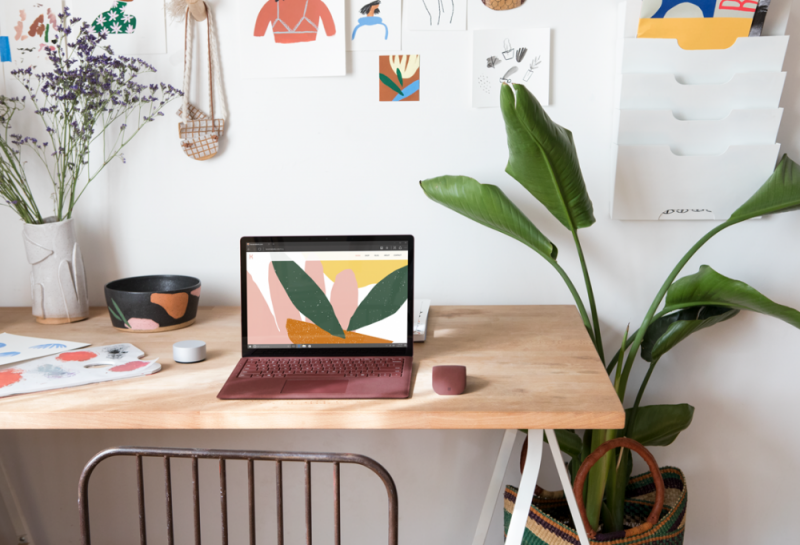 The OS was launched along with new experiences like Microsoft Teams for a modern collaborative classroom, new features in Minecraft and mixed reality that spark creativity, a range of Windows 10 S PCs for K‒12 classrooms, and a new Surface Laptop.
Windows 10 S, according to Microsoft, brings a new Windows experience streamlined for security and superior performance. With Windows 10 S, applications that teachers and students download come from the Windows Store where they are first verified for security, and then locally they each run in a safe 'container' to ensure that Windows 10 S offers the power of full-featured applications, with experiences like the full version of Office 365, including all of the capabilities of Microsoft Word, Excel, OneNote and PowerPoint, among others.
The new software also gives educators and students access to their favourite and most-used applications across STEM, learning tools, secure assessment tools, content publishers, interactive whiteboards and more.
Microsoft's goal with Windows 10 S is to develop its open, vibrant partner-centric ecosystem. Device partners including Acer, ASUS, Dell, Fujitsu, HP, Samsung and Toshiba offer a range of new Windows 10 PCs for education today, starting at $189. In the coming months, these partners will also offer a range of Windows 10 S devices, from powerful and affordable Windows Ink and touch PCs to beautiful premium devices.
Microsoft Word, Excel and PowerPoint Online already allow students to co-author documents in real time. Coming to the Microsoft Store for Education later this year, new classroom experiences in Microsoft Teams take collaboration to a whole new level, and make Teams the digital hub for the classroom where teachers and students come to collaborate and learn.
To bring the streamlined performance, simplicity and security of Windows 10 S to university students, Microsoft is expanding the Surface family of devices with Surface Laptop.
Available for preorder today in 20 countries, Surface Laptop is powered by Windows 10 S, and is engineered to start fast and stay fast with a 7th-generation Intel Core processor and up to 14.5 hours of battery life.
Every detail is crafted to bring new form and function to the classic laptop design, drawing the user in. The 13.5-inch PixelSense Display is optimised for touch and inking for an immersive experience, and the optically bonded Corning Gorilla Glass 3 makes it as durable as it is beautiful. The signature keyboard is covered in Alcantara material and features a quiet and responsive keyset, large precision trackpad, and soft palm rest for a new level of typing comfort. Surface Laptop is available in four rich tone-on-tone colours: Platinum, Graphite Gold, Burgundy and Cobalt Blue.
Surface Laptop starts at $999 USD and will be available starting June 15. Customers can preorder Surface Laptop starting today in the US and Austria, Australia, Belgium, Denmark, Finland, France, Germany, Ireland, Italy, Luxembourg, the Netherlands, New Zealand, Norway, Poland, Portugal, Spain, Sweden, Switzerland and the United Kingdom where available at Microsoft Store, microsoftstore.com and BestBuy.com.
Surface Laptop will also be available in Canada and China later this year, and availability in other markets will be announced in the coming months.
In addition, beginning 6th May, Microsoft Store locations across the US, Canada, Puerto Rico and Australia will host STEM Saturdays which involves a range of free programmes year-round that empower students and educators by providing direct access to technology and hands-on learning.
STEM Saturdays brings Microsoft Education's pop-up classrooms to Microsoft Store and gives participants a hands-on experience building a sensor that measures the flexion and extension of a finger to learn about the anatomy of a human hand. Anyone, including teachers, students and parents, can attend STEM Saturdays workshops at a Microsoft Store every Saturday in May.