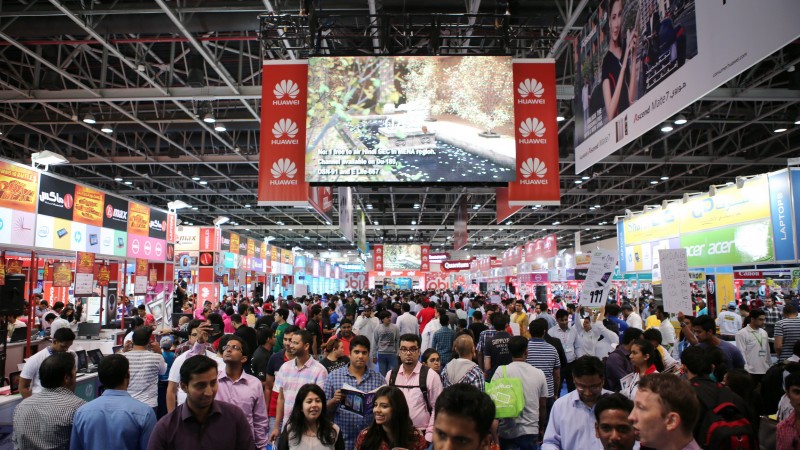 Organisers of GITEX Shopper, Dubai World Trade Centre (DWTC), has announced the merger of the GITEX Shopper Spring edition (3-7 April) with the 2-6 October edition for this year, to create a mega consumer electronics showcase, driving high demand and amplified retail impact for the industry.
The integration of both editions offers GITEX Shopper partners a strategic opportunity to deliver strong festive promotion campaigns, consequently fueling higher in-store retail sales, and is reflective of progressive collaboration and consensus with Dubai's leading consumer electronics retailers and the Department of Economic Development (DED).
With the Holy Month of Ramadan expected to begin in the first half of May, the industry stakeholders are aligned in efforts to assist retailers to maximise planned in-mall promotional activities.
Retail partners within the technology sector have welcomed the support from GITEX Shopper to drive the success of the Dubai Retail Calendar, further strengthening Dubai's position as a global shopping destination by aligning with city wide promotions and building on the distinctive retail experience that the city is known for.
Atul Joshi, head of distribution, Jumbo Electronics said, "2018 is an exciting year for consumer electronics with several breakthrough products expected to launch in the UAE. With the early onset of the Holy Month of Ramadan, we have a series of promotions pre-planned in-store for consumers.  DWTC's decision to merge the two events after consultation with retailers supports us in creating a more focused festive promotional campaign to offer best-value to shoppers."
Mahesh Chotrani, assistant vice president, Jacky's Electronics said, "We welcome this decision as it allows us the flexibility to focus our efforts on delivering strong in-store campaigns ahead of the Holy Month of Ramadan, which is an important period in Dubai's Retail Calendar. Having collaborated closely with various industry partners and DWTC, we believe that this coordinated retail approach will create a new momentum as we move towards the festive shopping season."