Dubai is gearing up to host its inaugural Future Blockchain Summit, which will be held on 2nd to 3rd May 2018 at the Dubai World Trade Centre.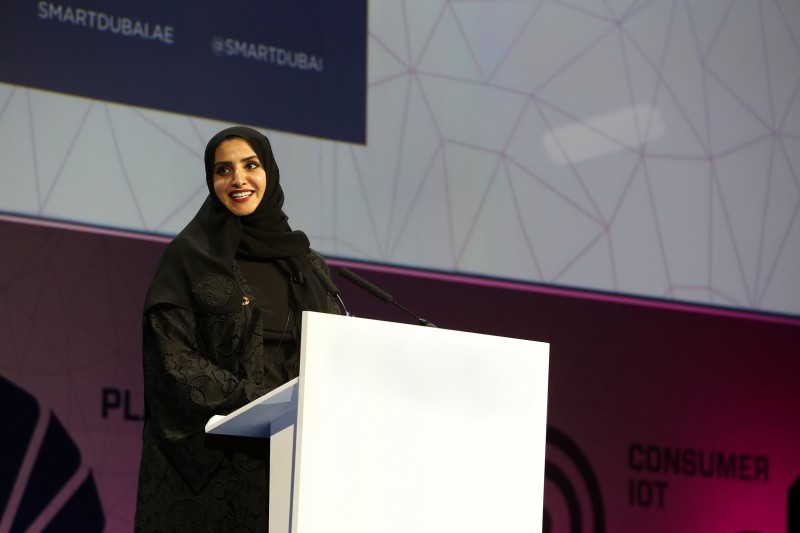 The event is in line with the Dubai Blockchain Strategy, announced by Sheikh Hamdan bin Mohammed bin Rashid Al Maktoum, Crown Prince of Dubai and Chairman of The Executive Council, which mandates that Dubai becomes the world's first-ever government to execute all applicable transactions using blockchain technology by 2020.
The Summit will be hosted by Smart Dubai Office, the entity recognised as the global first-mover in blockchain adoption.
It will bring together over 7,000 chiefs of industry and visionary technologists from around the world to accelerate blockchain application in Dubai and beyond.
Future Blockchain Summit aims discuss blockchain initiatives that will move beyond technical feasibility and theories into real-world applications.
The two day event will also include the world's first Global Leaders Exchange program, closed door sessions gathering senior government blockchain champions and C-Level industry enablers resulting in a white paper report; a free to the public, experiential exhibition set to showcase pilot projects and innovative advancements from over 60 government and private organisations and; the grand finale of the Smart Dubai Blockchain Challenge, a startup pitch competition for blockchain-powered entrepreneurs. Further, the event will offer complimentary workshops, such as Blockchain 101, designed to demystify blockchain technology.
Dr. Aisha Bint Butti Bin Bishr, director general, Smart Dubai Office, said, "Blockchain has immense untapped potential for many different industries; ranging from healthcare to transportation to energy. Dubai is the global leader in committing to adopt this transformational technology to ultimately improve the lives and happiness of its citizens.
"Beyond this, Dubai is also acting as a pioneering catalyst and collaboration platform to innovations in blockchain technology and its application. The Smart Dubai Office is extremely proud to host the Future Blockchain Summit and we look forward to the world coming to Dubai to showcase latest advancements, build strategic global partnerships and develop a deeper understanding of this powerful tool."
The flagship event will host over 60 speakers, with over 50 percent making their regional debut, including blockchain entrepreneurs and tech world headliners Imogen Heap, 2x Grammy Winner and Founder of Mycelia, an experimental music distribution platform using blockchain-based technology and Dr. Larry Sanger, Co-Founder of Wikipedia and CIO, Everipedia, a Wikipedia 2.0 built on the blockchain. Other blockchain game-changers include Brian Behlendorf, Executive Director of Hyperledger, a globally renowned figure in the open-source movement run by the Linux Foundation as well as a host of early adopters from the United Nations, Toyota, Vodafone, the European Parliament, DHL and Bank of America among others.