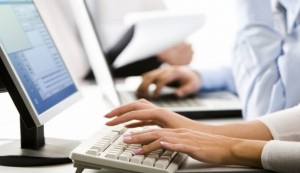 Businesses purchasing new devices and investing in security and storage management tools should boost overall IT spending during 2013, according to a new report from Gartner. 
Worldwide IT spending for 2013 is expected to hit $3.7 trillion, a 4.2% increase from 2012's $3.6 trillion, said the research firm, which is becoming more optimistic about the global economy.
Gartner divides IT spending into five segments, including devices, data centre systems, enterprise software, IT services and telecom services. The firm expects spending in all five segments to grow this year, with devices and enterprise software seeing the biggest increases.
The devices category includes PCs, tablets, mobile phones and printers. Gartner expects global spending on those products to reach $666 billion this year, up 6.3% from last year. In comparison, the firm said that spending in this segment grew 2.9% from 2011 to 2012.
Worldwide enterprise software spending is expected to grow by 6.4% to $296 billion.
Gartner said that enterprises are trying to find more value in their IT spending by investing in supply chain and customer relationship management software.