The data centre industry must find ways to attract new talent to solve engineering challenges such as the need for more environmentally friendly and energy efficient facilities, key industry figures have claimed.
At Datacloud Europe in Monaco this week, Dan Nelson, head of compute at Uber, hosted a panel featuring Joe Kava, vice president for data centres at Google, and Microsoft's general manager for cloud infrastructure strategy and architecture, Christian Belady.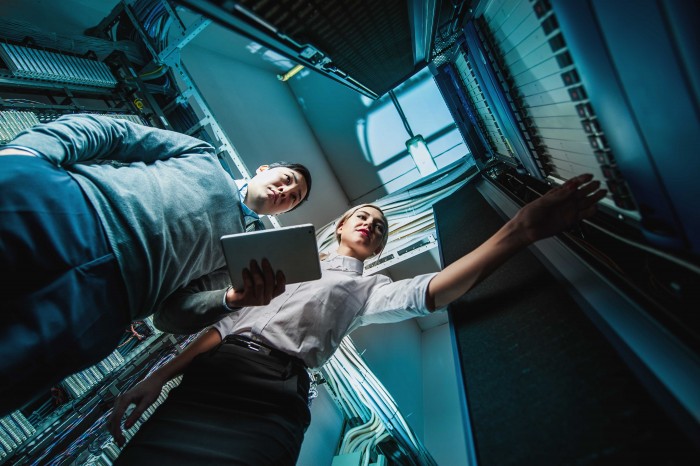 Belady said that chief among the various challenges of running a large and expanding network of cloud data centres is access to skills.
"The big one is competition for people," he said. "My counterparts, we hire people away from each other constantly. It is great for those people because their salaries keep going up over time as we entice them to come over. But in the end the net [increase] is always zero in terms of the people we have working in the ecosystem – so there is huge competition for people."
In particular demand, are engineers who are able to tackle a range of "non-linear" problems, said Belady. Data centre management has become more complex in recent years and demand for staff reflects that. "A decade ago the problem space was small, linear and changing slowly. So you would have all these different disciplines that covered the whole problem space. It was very predictable, we knew what we had to do each day, we build a building, put in some power infrastructure, some cooling and you are good to go."
This is no longer the case, however, and attracting staff that excel at problem-solving is a priority. "There is a shortage of non-linear thinkers," he said. "The people we look for are learners, not 'knowers'. We need those who thrive with change and ambiguity. If you want to know what your job is every morning, this is not the business to be in. If you like figuring out along the way, this is the right business."
Google's Kava added that those seeking to make a career as a data centre engineer should seek to develop a broad range of skills. "For the people that are just coming up and entering their careers in this field I would say [they should] really strive to not be as much of a specialist, but more of generalist.
"Many of our problems and the things we are trying to solve today are not server-related specifically, but they are related to how the servers integrate with the racks, how that integrates with the cooling systems, how we are powering that with renewable energy, how we can do it with less water than we do today. They are systems problems – a full ecosystem problem."
Creating a larger pool of engineers is not easy however, and one of the hurdles is simply improving awareness.
Uber's Nelson said that when asking people outside of the industry for their thoughts on the importance of data centres, many had little interest or understanding of the scale or complexity of the infrastructure underpinning systems used by people every day, such as smartphone apps. "The majority of people I meet don't even know this industry exists and the criticality of it. We have a brand problem – how do we attract that talent?"
More should be done to provide training at university level, according to Belady, though this is not the responsibility of the universities. More academic support will only come with demand for courses – and this means raising awareness of the benefits of a career in the industry, he said.
"We need universities to help develop cloud systems engineering degrees and we just can't hire enough people," said Belady.
"The reason that the universities don't have programmes on it is there is not demand for it. The reason there is not demand for it is that we don't build the awareness of what types of skills, what types of jobs and careers you can have."