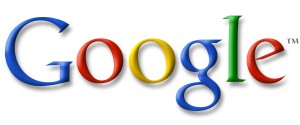 Google will shut down Picnik, Google Message Continuity and Needlebase, amongst changes to other services, it announced on Friday.
Google acquired Seattle-based Picnik in 2010, saying it would integrate the photo editing service with its own Picasa.
"We're retiring the service on April 19, 2012, so the Picnik team can continue creating photo-editing magic across Google products," said Dave Girouard, VP of product management for Google.
The company is also discontinuing Google Message Continuity, its service for backing up Microsoft Exchange emails. Since launch, "hundreds" of businesses have signed up for the service, but more are interested in Google Apps, Girouard said.
"Going forward, we've decided to focus our efforts on Google Apps and end support for GMC," he added.
Google will shut down Needlebase, a data management platform, on June 1, and the Social Graph API, which hasn't been widely used, on April 20.
Google also will stop offering a client-hosted version of Urchin, an online analytics product on which the company built Google Analytics. It will instead focus on the online offering of Analytics.
Finally, Google plans to open source Sky Map, the Android application that uses GPS to show users constellations in the night sky. Through a partnership with Carnegie Mellon University, Google hopes to see students use Sky Map for projects, it said.
Last year Google announced the closure of a number of other products and services including Buzz, Code Search, Jaiku, Aardvark, Fast Flip, Sidewiki, Image Labeler and others.