Nominations for the inaugral GovTech Innovation Awards 2020, which takes place at LouLou'a Ballroom, Ritz Carlton, JBR, Dubai on March 24th, are now OPEN! 
The GovTech Innovation Awards are designed to celebrate and recognise digital leaders from the government sector that are helping to infuse emerging technologies into services and products to create better experiences for UAE citizens.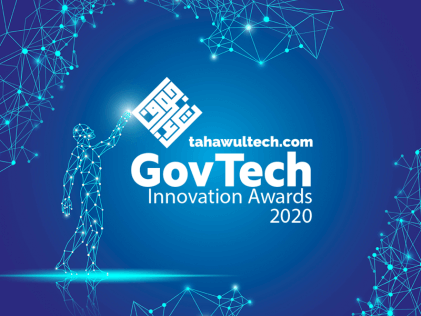 In total we have selected 26 categories which covers innovative projects, programs, applications, solutions and individuals that have really pioneered transformative change in the IT industry.
The full list of categories are outlined below:
Digital Solutions Provider of the Year
Innovative Initiative of the Year
Smart City Initiative of the Year
Mobile App of the Year
Cybersecurity Solution of the Year
Customer Happiness Entity of the Year
Digital Transformation Project of the Year
Public and Private Partnership of the Year
Government Social Media Campaign of the Year
AI Implementation of the Year
Citizen Empowerment Initiative of the Year
IoT Implementation of the Year
Dubai IT Department of the Year
Abu Dhabi IT Department of the Year
Ras Al Khaimah IT Department of the Year
Sharjah IT Department of the Year
Al Ain IT Department of the Year
Fujairah IT Department of the Year
Ajman IT Department of the Year
Government Pioneer of the Year
Future IT Leader of the Year
Government IT Leader of the Year
Knowledge and Innovation Leader of the Year
Sustainable IT Leader of the Year
Women in Government of the Year
Lifetime Achievement Award
You can submit your nominations now by clicking on the following link below:
https://www.tahawultech.com/govtech/2020/
Nominations are open until Sunday, March 1st, 2020.