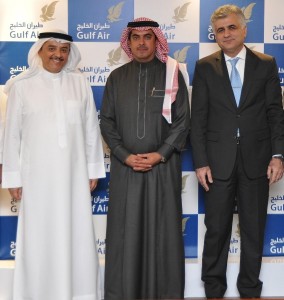 Gulf Air has completed the transition of Oracle E-Business suite upgrade to R12 using the its in-house IT capabilities.
The upgrade was completed in only a few months following extensive planning, testing and implementing on the part of Gulf Air's in-house IT team and was successfully finalised in December.
Maher AlMusallam, CEO, Gulf Air, said, "This is another testament to the strength of Gulf Air's in-house IT capabilities whereby our national carrier's internal resources were utilised to implement the Oracle E-Business suite upgrade to R12, thereby ensuring significant cost-savings for the airline. We have chosen to rely fully on our internal resources where their skills and capabilities have been self-developed to be able to carry this work. In doing so we have avoided huge cost of these external parties' involvement and were able to successfully finish this project in shorter duration.
"And importantly, this upgrade is in keeping with Gulf Air's longstanding efforts and commitment to implement only the most current information technology enhancements and remain at the forefront of IT developments."
Abdul Rahman Al Thehaiban, Vice President, Oracle, said, "Oracle E-Business solutions has a longstanding relationship with Gulf Air and our work together over the years has developed into a partnership that sees Bahrain's national carrier implement some of the most cutting edge IT solutions offered by our team."
In 2012 it became the first organisation in Bahrain to introduce Private Cloud Computing in its IT operations, and later it has utilised the latest IT Technology to harness Big Data and perform Arabic Sentiment Analysis of social media about the airline.