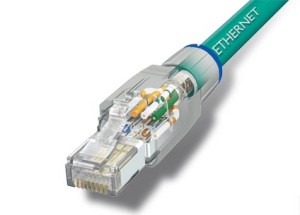 The Layer 2-3 Ethernet switch market is forecast to approach $28 billion in 2016, with future growth driven primarily by sales of Ethernet switches optimized for larger data center deployments.  
According to Dell'Oro Group, fixed 10G Ethernet will comprise the majority of revenue in Ethernet switching by 2016 due to data center requirements for the higher-speed ports. At the same time, 100Mbps Fast Ethernet, once the cornerstone of enterprise campus backbones and wiring closets, is fading away. Fixed 10G ports are typically found in top-of-rack data center switches, perhaps the hottest growth segment of data center networking. Ten Gigabit Ethernet adoption is driven largely by data centre upgrades, server virtualization and core network build-outs.
Ethernet is projected to broaden its penetration and become further entrenched as a broadband access, cloud interconnect and wide area medium, further distancing itself from legacy TDM services.
"The size of the Ethernet market is growing steadily and customers are migrating to higher speeds for better and faster delivery of services. Companies are investing huge amounts to move their business into large cloud infrastructures," says Omar Alsaied, Middle East Carriers Sales Director, Ciena.
He adds that customers will also benefit from the ease of scalability and provisioning of Ethernet services. For example, they could have a future proofed 10Gb physical connection but only use and pay for 3Gb, with upgrades to 4Gb, 5Gb etc, at the touch of a button.
High bandwidth, low-latency applications are increasingly critical to their core businesses. The adoption of high-capacity technologies will undoubtedly have some impact on the pricing and drive down the cost per bit, but arguably more on its rate of growth. As Ethernet gathers momentum, the benefits it brings in terms of operational simplicity and reduction in power consumption will start to play a significant role.
Ethernet is also increasingly being used in metro area and wide area networks, and industry experts predict that it is the beginning of the end for TDM as the primary access technology, where E1 will finally give way to Ethernet. "Many customers are shifting toward IP and Ethernet technology. With the introduction of IMS and LTE that are IP based, there will be less E1s over 2014," says Jasim AlAwadi, VP – Fixed Access Network & Operations, du.
Alsaied agrees that E1 adoption is on the decline. "Traditionally, operators have relied on networks to synchronise critical applications that depend on accurate time and frequency information. Traditional TDM based networks provided the distinct advantage that all connection and redistribution points, as well as communication endpoints, could rely on the network's common awareness of time and frequency. While traditional GPS and overlay TDM (such as SONET and SDH) alternatives can be used to carry out the same role as traditional network nodes, they can often be expensive or risky and unreliable."
Connecting the clouds
One of the expanded markets for Ethernet services is in cloud interconnect. In the case of cloud connectivity, enterprises and service providers alike value Ethernet for its ability to support flexible bandwidth delivery, multiple classes-of-service and high quality guaranteed performance. "Likewise, mobile network operators and wholesale backhaul providers rely on Ethernet's ability to support gigabit-level line rates, sophisticated traffic management, and hierarchical Quality-of-Service (QoS) mechanisms. And of course, Ethernet delivers these benefits at a much lower cost-per-bit than competing services," says Alsaied.
AlAwadi offers a service provider perspective: "The increase in demand of private cloud service led to a need for a reliable, scalable, flexible and cost-effective connectivity media such as Ethernet. Having Ethernet for cloud connectivity provides a standard interface to the customer and allow faster service provisioning. We see increase in the cloud connectivity among enterprise customer's locations and between data centers using Ethernet. We also see an increase in mobile users to connect to cloud services, which is forcing service providers to provide Ethernet connectivity to base stations and wireless access points."
The distinction between Ethernet LAN and WAN is also continuing to blur, as enterprises are adopting Ethernet services to connect across geographical locations. WAN bandwidth used to be the bottleneck between Ethernet LANs across distances and industry experts say Ethernet will continue to remove that bottleneck in 2014.
"The distinction between LAN and WAN is increasingly blurring, although this has been achieved by adding carrier grade attributes such as fast protection and SLA monitoring to WAN based Ethernet. Ethernet demarcation devices are now available that allow pro-active management of Ethernet services by operators (sometimes multi-operator services as well), and that provide rapid service turn-up and periodic SLA verification. Scalability limits are largely addressed with "tunnelling" techniques including MPLS-TP and ring-based aggregation mechanisms such as G.8032," says Alsaied.
How will SDN affect delivery of Ethernet services?
Software defined networking (SDN) offers significant opportunities and challenges for enterprise IT professionals. SDN has the potential to make networks more flexible, reduce the time to provision the network, improve quality of service, reduce operational costs and make networks more secure.
The biggest promise of SDN is the ease of provisioning through automation. Having all the Ethernet service provisioning equipment orchestrated under one software management discipline will facilitate this. And this facet of SDN will become more prevalent in 2014 and beyond.
"The network is increasingly being defined by the applications it powers and SDN is a key tool which will facilitate efficient and timely delivery of the applications while also optimising the network performance and operations. One use case example is for the delivery of flexible, on-demand bandwidth," says Alsaied.
AlAwadi from du adds that SDN will bring intelligence to the Ethernet services where centralizing the control layer give operators flexibility to change the network service instantly. "In terms of  SDN deployment, it might be early stage to adopt it network-wide but it can be contained in a defined DC area as still the technology is under evolution and not standardized across vendors. However, we believe that within the next few years, SDN will have a major role in Ethernet service deployment."
What's next for Ethernet?
Internet traffic will quadruple in five years and the number of mobile Internet connections will exceed the world's population by 2017, according to Cisco research.  The number of Internet users will be a quarter billion greater this year than last and almost three times that of 2005, according to the ITU.
Bandwidth requirements in data centers keep rising to accommodate the growth in users and the service levels they demand. We're seeing it now with the progression from 10G to 40G to 100G Ethernet. Soon, Gigabit Ethernet will go the way of Fast Ethernet.
So with Ethernet speeds advancing by an order of magnitude every 10 years in the past 40, given these trends there's no reason to expect the progression to cease over the next four decades.