When faced with death, what would you do?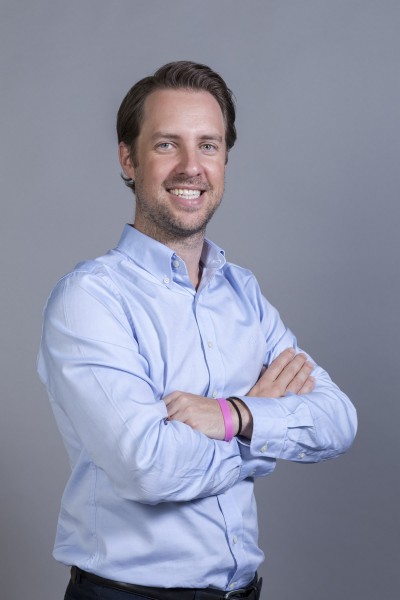 "Create something big and meaningful," was Magnus Olsson's attitude. Following a huge brain aneurism aged just 29, Olsson was fortunate enough to make a full recovery, and made it his mission to build something "inspiring" alongside former McKinsey co-worker, Mudassir Sheikha. Amid deliberations, the pair even considered creating a fish farm. "It's the perfect business model, and one I'm willing to share," jokes Olsson.
In time, the pair came to appreciate that technology is their shared passion. When they established themselves as founders of the region's first homegrown ride-hailing service in 2012, little could either of them have known that six years later, they would be heading up the Middle East's first – and only, technology unicorn.
Careem – meaning generous in Arabic and typically spelt with a 'k', has since become a staple addition to the region's urban mobility scene. In the last 18 months, the firm has raised $150 million from investors including Saudi Arabia's Kingdom Holding and German car maker Daimler, closing out a $500 million funding round. A $350 million funding round led by Japan's Ratuken and Saudi Telecom gave the company a value of $1 billion in December 2017.
But Careem isn't stopping at the premium, limousine service it once established itself on. Instead, Olsson and Sheikha are looking to diverse their services to cater for a much wider audience, and ultimately fulfil their company mantra: to simplify and improve lives for people in the region. With this in mind, Careem now utilises motorbikes, trikes, tuk tuks, golf carts and boats in various countries across the 100 Middle East cities the firm is now present in, to make their offerings more accessible and affordable.
A major focus for the ride-hailing firm in 2018 is Saudi Arabia, and Careem is betting big on enlisting 20,000 "captinahs" – female drivers – by 2020, following the royal decree enabling women to drive in the Kingdom from June onwards.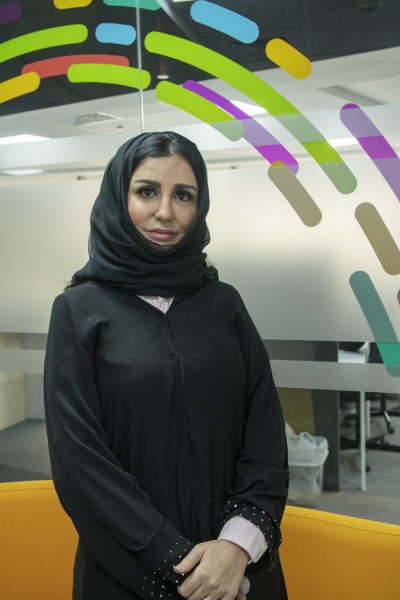 The firm has recently announced that 43-year-old Enaam Gazi Al-Aswad has been hand-picked by Careem from over 3,000 women as Saudi's first captinah. Al-Aswad reportedly learned how to drive in her native Syria, but has received all the necessary training from Careem to ensure she will be back in the driving seat before the month is up.
"When we first went to Saudi Arabia four and a half years ago, we were unsure whether women would even be comfortable sitting in our cars – and at the time, all of our captains were expats," says Olsson. "Now, 99.3 percent of our captains in KSA are Saudi, and we plan to have 20,000 captinahs on board by 2020."
When Mohammed bin Salman first made the announcement that the ban on female drivers would be lifted this year, Olsson says the firm received a "fantastic response" from women in the Kingdom.
"Careem received over 2,000 applications within the first two weeks of the announcement being made to enlist as a captinah. Ultimately, our dream is for the first woman that drives legally in Saudi Arabia to be a captinah," he says.
Olsson also believes Careem will play a crucial role in the Crown Prince's vision to create Saudi's very own tech city of the future.
"The people behind NEOM are giving the impression that by the time we reach the launch of this city, we probably won't have roads," he jokes. "Instead, we're more likely to have landing points on various building levels, because by then, we'll be flying everywhere. We're still very early in this journey, but we'll definitely be there. Only time will tell how the city will turn out and how we can best contribute to it."
With regards to futuristic modes of transport becoming a reality worldwide, Olsson maintains that the Middle East – and Dubai in particular – is a force to be reckoned with.
"I believe that autonomous cars, at scale, will happen here first over any other city worldwide, purely because of the city's ambition to achieve," he says. "In terms of flying vehicles, as per the RTA's drive to bring autonomous aerial vehicles to the emirate, we're still relatively small in order to think about building these. However, we've teamed up with various technology firms that create this technology to look at providing the booking service that would be used to call these vehicles for customers. So while we're definitely exploring this space, it's on a partnership basis for now."
Careem has also recently unveiled its revamped mobile app with a new user interface to improve functionality and user experience. The new UI includes upgraded features such as modular layout, 'one tap' to change car type and preferred payment method, enhanced map features and clearer calls to action to improve overall user experience.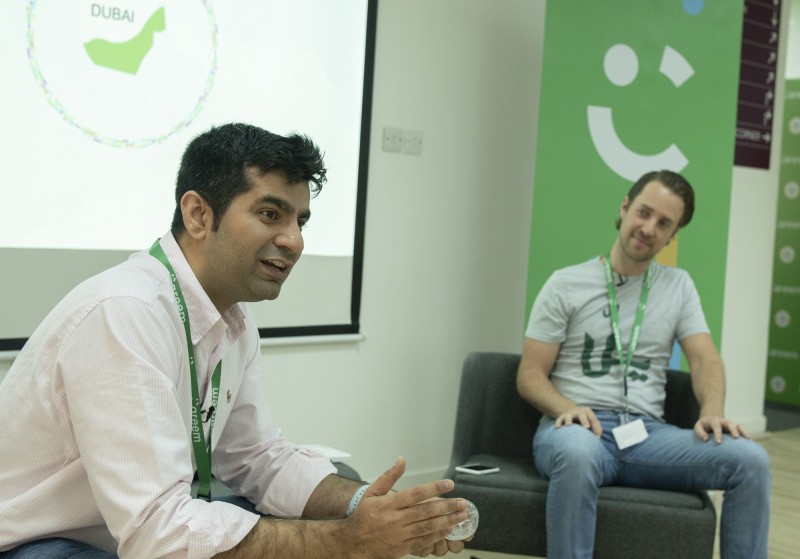 The firm now defines itself as an "AI-driven company" according to Mohamed Imran, product design lead at Careem UAE, and uses the technology to analyse hundreds of experiments to assist in delivering the best possible customer experience.
"Using AI, we have been able to predict the demand on our services to a 90 percent accuracy, and this technology has reduced experiment analysis from one day to just a few minutes," he says. "From this analysis, we have made the relevant investments to create an app that is purely data-driven based on customer feedback. The changes are in no way simply aesthetic decisions."
For every trip a user makes, there are over 470 technologically driven services involved in the back-end operations – and time is one thing the firm cannot afford to compromise, says Imran.
"We have to establish where our available captains are within 100 milliseconds of the user clicking 'Yalla!', and find the best match for both the captain and customer within 500 milliseconds," he says.
The new app has currently been rolled out in its testing phase, but the firm plans to continue leveraging artificial intelligence and machine learning to make its service "seamless," according to Wael Nafee, vice president of product, Careem.
"At Careem, we believe that technology should be built to serve people," he says. "We're end-user focused, meaning we want to create impact through simplifying consumers lives, and we believe artificial intelligence can certainly help us do this."