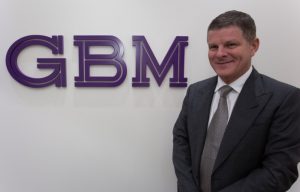 Gulf Business Machines (GBM), a regional IT solutions provider and systems integrator, has appointed Martin Tarr as the new chief executive officer, effective from June 4, 2017.
Tarr's responsibilities as the new CEO include leading the overall, day-to-day operations from GBM's Dubai headquarters and working closely with the company's branches in the region.
Nabil Iskandar, Chairman, GBM, said, "We are excited to welcome Tarr to the GBM team. He brings over 30 years of IT experience and a proven track-record of leading and transforming businesses to capture new market opportunities in hardware, software, and services. We are confident that his knowledge and extensive experience across the GCC region will shape the future of GBM to the benefit of its customers."
Tarr was previously vice president of Global Technology Services for IBM for Middle East and Africa. According to the company, he brings a wealth of international experience across multiple disciplines to the job, having previously held several key IT leadership roles over the last 10 years in IBM's European and Middle East and Africa headquarters.
Tarr said, "I am excited to be given the opportunity to lead GBM through this exciting period of transformation in the industry. The digital era is having a profound effect on our clients' businesses and I am confident that with GBM's capabilities and talented team, we will be able to capitalise on these new opportunities for the benefit of both our clients and our bottom line."