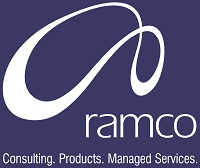 Gulf Precast Concrete Company has chosen to implement Ramco Systems' full suite of on-premise ERP – Ramco Enterprise Series 5.0.
As per the agreement, Ramco will implement its end-to-end ERP including supply chain management, HCM and payroll, manufacturing, business intelligence, enterprise asset management, fleet management and a document management system.
Gulf Precast is a leader in the UAE Precast Concrete industry, with six factories in Abu Dhabi and Dubai, and is experiencing a rapid growth. It is renowned for the soundness of its processes and the quality of its products.
Commenting on the win, R.Shankar, Executive Vice President, – India, Middle East & Africa, Ramco Systems said, "We are excited to secure an order from GPCC, which is among the top two manufacturers of precast concrete in the UAE. GPCC is a forerunner in adopting and implementing IT. They went through an intense and rigorous evaluation of several applications before selecting Ramco. Ramco's offering met their requirements most closely. Our robust on-premise ERP, Ramco Enterprise Series, provides a very good fit for the unique business requirements of GPCC. Once again, with this prestigious win, the flexibility, depth and breadth of Ramco's offering have appealed to the discerning customer."
Gulf Precast is constantly looking for state-of-the-art solutions that can further enhance its efficiency and effectiveness. In order to meet its strategic objectives, Gulf Precast decided to implement an ERP solution to fully integrate all its processes and to consolidate its competitive edge in the market. After carrying out an extensive comparison of the major ERP providers, in line with the Company's current and future needs, Gulf Precast had selected Ramco Systems to implement a state-of-the-art ERP solution, since Ramco Systems was identified as having the most experience in the manufacturing sector, and as being capable to answer the specificities of the precast production cycle, such as optimal resources usage and Process tracking in real time.
"This ERP investment is part of our journey towards Excellence. In a world where competition is fierce, Excellence is the only means for survival", said Dr Daniele Pfeffer, Gulf Precast's Chief Operating Officer.
Elias Seraphim, the CEO of Gulf Precast added: "Gulf Precast remains committed to consolidating and developing further its Leader position on efficient and sound commercial principles, whilst building up its reputation for Quality, Durability and Reliability and introducing technological and managerial Innovations in order to meet the needs and expectations of Clients on time, every time."
Ramco Enterprise Series is an end-to-end, integrated & SOA – compliant ERP solution that is designed to ensure operational efficiency, reduce costs, and protect technology investments. Built on Ramco VirtualWorks, Ramco Enterprise Series can effectively help customers achieve their business transformation objectives.