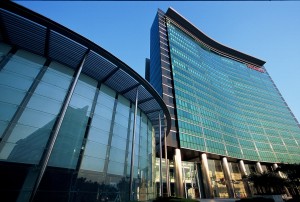 Huawei has announced the global launch of its Telco Public Cloud solution and Public Cloud Services Innovation Center, which are aimed at enabling telecom operators to achieve business innovation via IT excellence.
The two solutions will be consolidated with Huawei's full range of cloud IT infrastructure, equipment and management software portfolio specifically designed for operators.
Huawei's Telco Public Cloud solution will enable operators to provide SLA (service level agreement) guaranteed services such as Infrastructure-as-a-Service (Iaas) and Software-as-a-Service (Saas) to end-users through Huawei managed services.
Integrating servers, storage and other IT infrastructure, Huawei Telco Public Cloud services also unify and effectively manage resources from cooperative independent software vendors (ISV), the company said.
To support its Telco Public Cloud solution, Huawei has also founded a global Cloud Services Innovation Center. Through the center, Huawei will be able to provide IT resources such as computing and storage, as well as integrate industry-leading corporate office application software from Microsoft, Oracle, and Kingdee.
Operators around the world can logon to the centre's website for access to small-scale commercial operation of public cloud, enabling them to accumulate operating experience and further understand customer demands. In addition, carrier operator's customers can also register through the self-service function to benefit from real-life experiences and case studies from the facilities utilising public cloud services.
Huawei said it has collaborated with 85 customers in 33 countries on the commercial use of cloud computing, seeing a year-on-year increase of 130% in the global sales volume of Huawei servers associated with cloud computing and data centre construction.