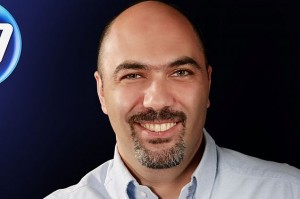 Salim Ziade, the head of HP's PC division in the Middle East, has left HP after 17 years with the company.
Ziade, whose official title was General Manager, Printing and Personal Systems (PPS) Group, HP Middle East, said he made the decision to leave HP for personal reasons and doesn't have immediate plans to join another company.
"I'm not moving somewhere else," he told Reseller ME. "Actually, very simply, I'm taking some time off.
"I'm taking a break from work for a few months, taking care of the family, and just taking some time for myself. 17 years wears you off, so I needed a break."
Based in Dubai, Ziade did reveal that he and his family do not intend to leave the city, and that he plans to remain in the regional market when he does resume work.
"Besides that, I'll start thinking about [my career] in a few months. Now I just want to enjoy my time off. I don't know what I've got coming."
Ziade was previously Channel Sales Director for Consumer and Commercial Products at HP Middle East, Mediterranean and Africa, as well as the former manager of HP's now-defunct Solutions Partner Organisation (SPO).
He took the PPS Group General Manager position after Anil Kumar resigned from the role and company in January 2010.
"It was a fantastic ride," Ziade said of his time at HP. "It was an amazing 17 years — intense, exciting, challenging and very tiring."
HP confirmed the departure, and announced an interim replacement in the form of the current Channel Sales Director for the Middle East, Mathew Thomas.
"Salim Ziade has decided to leave HP after 17 years with the business. We wish him well with his new career," HP said in a statement.
"Mathew Thomas has been appointed acting General Manager, Printing and Personal Systems, for the Middle East, until a permanent replacement is announced."
The PC market saw another double-digit percentage decline in the second quarter, as component shortages, sluggish demand for Windows 8 and the popularity of tablets continued to influence the fledgling industry.
PC shipments in the period from April to June totalled 75.6 million units, down 11.4 percent from the same quarter in 2012, research firm IDC said.
Lenovo surpassed HP into the global top spot for PC shipments. HP had led during the same period in 2012, but Lenovo managed to expand sales outside of Asia Pacific to boost its second-quarter shipments to 12.6 million.