Help AG, an information security services player, announced the launch of its Security Analysis division and a cloud-based Co-ordinated Threat Mitigation (CTM) service for its enterprise customers at the company's recently concluded Security Spotlight forum (SSF) events.
Khaled Al Hawasli, a former member of the Dubai Police will be heading the Security Analysis division, which will offer five new and imperative services such as Security Review, Penetration Testing, Configuration Architecture Review, Vulnerability Assessment (including mobile platforms) and Social Engineering and Exploitation; to uncover security vulnerabilities that might have gone unnoticed previously. Although other organisations too offer penetration testing and vulnerability assessment, Hawasli believes Help AG will have an upper hand as the company plans to leverage its extensive technical expertise to ensure that customers can reap the maximum benefits of their IT investments.
Stephan Berner, Managing Director at Help AG  says,"Today's cyber threats have evolved to a stage where traditional security technologies and procedures are no longer effective in pre-empting malicious attacks or mitigating losses from such acts. CTM is a central intelligence and control environment solution which enables early detection and mitigation of attacks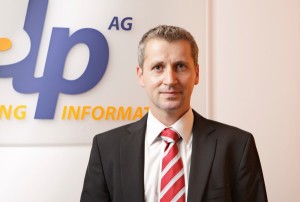 on customer environments."
"Currently we will deliver application level DDOS mitigation and anti-defacement services to our customers and we are confident of seeing a growing uptake of these solutions across the region," he further adds.