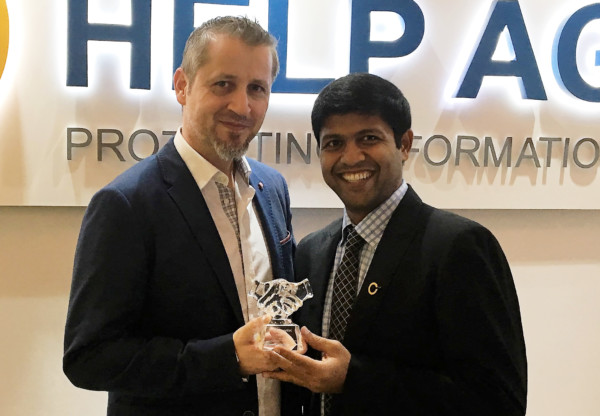 Help AG has announced that it has been awarded Platinum Partner status by Symantec under the vendor's Secure One channel partner programme.
The status entitles Help AG to the highest level of support from the vendor and access to benefits and technical resources that will enable it to better serve its customers.
"We are very pleased to extend our partnership with Symantec given our success in delivering their solutions to customers across the Middle East. They have been one of our longest standing vendor partners and we have developed in-depth technical competency on their solutions. This has enabled us to deliver robust security solutions in the areas of Data Loss Prevention, encryption, endpoint protection, and data centre security, and incorporate their products in our security frameworks," said Stephan Berner, CEO, Help AG.
To achieve the Platinum Partner status, Help AG met a number of criteria including technical validation, customer references, and sales certification requirements which confirmed its high level of technical expertise on Symantec's portfolio. The reseller also managed to grow its business with Symantec in the areas of Information Protection, Core Security and Threat Prevention.
Help AG now has a pool of security specialists who hold Symantec's Information Protection certification which according to Symantec is a 'key indicator of the partner's ability to provide exceptional service to mutual customers'. Berner believes that Help AG's customers will benefit from such competence and is keen to capitalise on new business opportunities with Symantec by focusing on the banking and finance, government, oil and gas, retail, aviation, education, and media industry verticals.