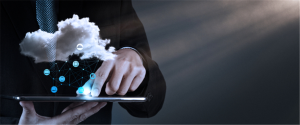 Hitachi Data Systems has announced new capabilities in its entire Hitachi Content Platform portfolio.
Now each system delivers a wholly integrated data, workforce and cloud mobility solution.
The new Hitachi Content Platform (HCP) S10 extends the existing HDS hybrid architecture by adding another tier.
The company also updated Hitachi Data Ingestor and HCP Anywhere to enable mobile access to both cloud and enterprise data.
The Hitachi Content Platform offers integrated solutions for private and hybrid cloud, Openstack, elastic scale backup-free cloud gateways, file sync and share, and mobile access to enterprise NAS file shares from a single architecture.
"Today's organisations demand seamless and secure mobility solutions that enable their employees to better deliver against their business priorities," said Peter Sjoberg, CTO, Hitachi Data Systems. "Today's announcement has the everyday mobile users in mind, so that employees, partners and customers can connect with their content from any device or location. The Hitachi content mobility portfolio offers the most integrated and secure solutions for data mobility on the market."
Content Platform S10 extends cloud environments by delivering a solution that can be implemented on premises.
Hitachi Content Platform S10 is a plug-and-play solution that uses large-capacity consumer drives and erasure-coding data protection.
Content can now be moved to the S10 using HCP adaptive cloud-tiering functionality, which already offers organisations the ability to tier content to public cloud services including Hitachi Cloud Service for Content Archiving, Amazon S3, Microsoft Azure, Verizon Cloud and Google Cloud Storage.
With the new release of HCP software, organisations can extend their cloud ecosystem by integrating HCP into their OpenStack environment.
Data Ingestor manages remote site and cloud storage quotas from a single interface.
Also announced today, Hitachi Content Platform Anywhere now provides mobile access to data in existing NAS systems, so users have access to cloud and enterprise data.