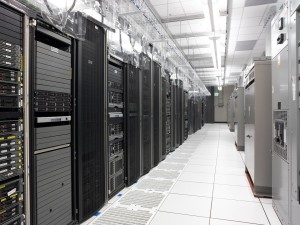 Hewlett-Packard has launched a set of services designed to help organisations manage their data centres more efficiently, using the principles of DCIM (data center infrastructure management).
The rising costs of power, along with the ability to move workloads around more easily through technologies such as virtualisation, helped spawn the practice of DCIM. DCIM involves extensively instrumenting and monitoring data centre operations in order to gather information that can be used to reduce inefficiencies and make more accurate assessments in planning for future capacity.
Historically, different aspects of data centres have been managed by different people. The data centre facilities have been managed separately from the IT equipment. Combing data from these separate operations could provide a more comprehensive view of what money is being spent to run a data centre, and where money could be saved by consolidating or reallocating resources.
"The ideal data centre for today's IT … should operate with all the harmony and perfect timing of an orchestra," wrote Chris Coggrave, HP IT infrastructure services director, in a blog post announcing the new HP services. "When the business, IT and facilities are truly working in concert, real operational convergence and alignment can be achieved."
The services are based on the company's set of DCIM best practices, called the Converged Management Framework.
One HP service is a workshop to help organisations understand DCIM and how it could help their operations. The HP Converged Management Workshop brings together IT, facility and operations personnel to hear about relevant technologies, use cases, and best practices.
A second offering, the HP Converged Management Roadmap Service, will analyse operations of the IT and facilities departments to identify areas that could be reconfigured for greater efficiency. It will also provide short and long-term activity plans for reorganising the data centre.
Once an organisation decides to adopt DCIM practices, another offering, the HP Converged Management Design Service, will provide a detailed plan of how to architect the data centre, HP says.
Finally, the HP Converged Management Implementation Services will help an organisation implement the DCIM design. HP will integrate all the different elements and provide software – such as HP OneView – for managing operations.
IDC predicted that DCIM would be a growing practice among data centre operators in 2014.
HP is not alone in its efforts to help organisations adopt DCIM. Nlyte Software offers a set of DCIM tools, including tools for orchestrating workflows, predicting workloads, asset management, and for monitoring power usage. Cisco is also gearing up for the DCIM market by putting more management capabilities in its UCS (Unified Computing Systems) Director suite.
Originally published on
IDG News Service (New York Bureau)
.
Click here to read the original story.
Reprinted with permission from
IDG.net
. Story copyright 2018 International Data Group. All rights reserved.