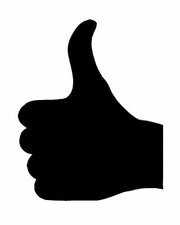 "HP Imaging and printing group (IPG) is growing market share in every single sector and is optimistic about further growth," said the group's executive vice president Vyomesh Joshi at the annual global imaging and printing conference in Shanghai on Thursday.
Joshi put a lot of emphasis on 'optimism', 'innovation' and 'growth' throughout his two-hour long presentation in which he chalked out the company's printing business strategy and introduced new products.
"We have doubled profits in the last ten years," he said at the first ever IPG global event held in China. He also said that customer adoption of HP's cloud-enabled, web-connected print technologies has reached the mainstream, with more than 10 million printers sold globally.
The company is also driving growth in the Asia Pacific and Japan region where it is recording double digit revenue growth.
Talking about leveraging the new technologies such as cloud computing and mobility, he said that "we are on the verge of a renaissance".
"Innovation is at the core of our US$26 billion imaging and printing business. "We are optimistic about innovation as we have 14,714 patents," he said.
Outlining the company's key innovation strategy, Joshi highlighted three trends: delivery of Cloud-led and Web connected innovation for consumers and businesses, tools for SMBs to manage print content efficiently and effectively, and innovation for impact in key segments in APJ, especially education.
At the conference, Joshi also said that HP's IMG group will focus on education as a key segment in Asia Pacific, where many of the home-users and students can benefit from a growing range of new content and technologies. Families with HP's web-connected printers will soon be able to access new materials from leading education content providers via print apps. He announced the group's collaboration with four educational content providers in Asia Pacific in Hong Kong, China, and Korea.
Two of the new printing solutions from HP's new line-up is HP ENVY110 e-All-in-One and Photosmart e-All-in-One. These printers will be added to the suite of 10 million web-connected printers that now allow users to stay connected and productive on the go.
For those running HP printers and scanners alongside their Macs, the company on Thursday also announced a series of new products. The new developers are aimed at helping both HP's home and business consumers adopt mobile and 3D printing.
With the popularity of tablets and smartphones, HP is broadening its support for printing directly from mobile devices. Supported HP printers can now run HP ePrint Wireless Direct, meaning users can print from mobile devices via a peer-to-peer connection, all without the need of network or Internet access.
According to HP, those with iPhones running iOS 4.2 or greater can take advantage of the new HP Printer Control app, which allows complete wireless control of a printer. Users can scan photos and documents directly from a supported HP scanner to Facebook or Google Docs via their mobile phone, as well as being able to scan directly into an email message. The app can also monitor the printer's status, so no one will ever run out of ink at a crucial moment. The release date for the app is yet to be confirmed by HP.
Users hoping for a more basic app can download the free HP ePrint Home and Biz app for iOS, Android, or Symbian phones and tablets, the company said. The app, due out later this month, allows even simpler printing of documents and images from their mobile devices.
For those who want to capture 3D objects, as well as scan without losing quality, the HP TopShot LaserJet Pro M275 may fit the bill, HP added. The scanner can capture six different images of a document or 3D object and compile them into one seamless image. It's also compatible with Apple's AirPrint functionality and other wireless printing systems, the compan confirmed. The printer will be released in November, although no price or exact date has been confirmed.