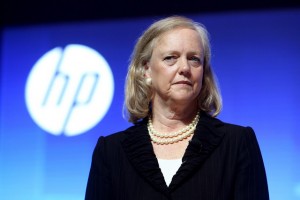 HP has come out fighting. Following the announcement that Dell had finalised its buyout deal, the technology giant criticised its rival and claimed that it will go after Dell's customers.
On Tuesday, Dell, the world's third-largest PC maker, said executives had finalised a $24.4 billion buyout to take the company private. The move is expected to enable Dell, which has been a public company for about 25 years, to operate without shareholder and Wall Street pressures.
However, while all industry eyes were on Dell, HP slammed Dell's buyout decision.
"Dell has a very tough road ahead," HP wrote in a released statement. "The company faces an extended period of uncertainty and transition that will not be good for its customers. And with a significant debt load, Dell's ability to invest in new products and services will be extremely limited."
HP then said it will be working to pull Dell's users into its corner.
"Leveraged buyouts tend to leave existing customers and innovation at the curb," HP wrote. "We believe Dell's customers will now be eager to explore alternatives, and HP plans to take full advantage of that opportunity."
PC makers Lenovo and Acer did not respond to requests for comment.
HP's statement, though, was a surprise since the company, which has been struggling to retain its number-one position in the PC market, has had its own struggles over the past few years. On Tuesday, reports surfaced that HP's board of directors may again be considering breaking up the business.
It wouldn't be the first time that HP mulled splitting up the company. In 2011, the company considered a spin-off of its PC arm.
HP later decided against the move but Dell chief executive Michael Dell was quick to jump in, saying he saw HP's wavering as an opportunity for his own company.
Dell and HP have a history of sparring in public and not mincing words.
"This is a perfect reflection of the ongoing transition of the PC market, which brings with it plenty of turmoil," said Christian Perry, an analyst with Technology Business Research. "It's certainly ironic, but not surprising that any competitor would label such a big transition [at Dell] as indicative of an uncertain state. All PC makers are in uncertain states to some extent."
That uncertainty is likely behind HP's harsh statement. With the PC industry destabilised by the rising popularity of smartphones and tablets, every PC maker will be scrambling for customers, even if it means publicly bashing a competitor.
"HP's first salvo against Dell was remarkably vicious," said Dan Olds, an analyst with the Gabriel Consulting Group. "I don't think this kind of snarkiness will help HP in the market, but it does show that HP is going to do its best to take advantage of the situation. I'd expect to see HP wooing Dell corporate customers with sweet deals over the next few months."
However, Olds said it won't be easy for HP since Dell likely is prepared to fight to hold onto its customers.
Dell's rivals are well-positioned to make hay out of Dell's buyout move, though perhaps not as publicly as HP has. Any time there's change and customers become rattled, there's an opportunity for a competing company to swoop in.
Mikako Kitagawa, an analyst with Gartner, said Dell should be able to fend off most threats.
"For [the enterprise], the threat would be minimal as the buyout would less likely affect Dell's corporate PC business in the short term," Kitagawa said. "But for the consumer business, retailers could be more careful about having a deal with Dell. However, consumer PCs are not Dell's strength, so it does not create a major threat for Dell there either."