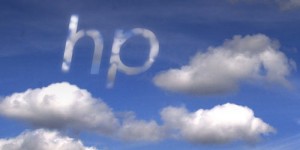 HP can stake a bigger claim in the infrastructure as a service (IaaS) market by creating an enterprise-friendly rival to Amazon's 'consumer' cloud, according to the head of the firm's Converged Cloud unit, Saar Gillai.
HP is in the process of reimagining itself in what it terms the 'new style of IT', with its traditional businesses coming under threat, while attempts to move into new areas such as the Autonomy acquisition have proved problematic.
Targeting cloud revenues is top priority for CEO Meg Whitman, as the company attempts to find other avenues of growth, says Gillai. According to HP figures, total cloud-related revenues, including sales of cloud services and hardware used to set up clouds, were almost $4 billion for 2012, and this is targeted to double by 2015.
However, while the IaaS market is expected to grow rapidly – with revenues up 47.3 percent this year, according to Gartner – the large, traditional IT suppliers lag behind, particularly in comparison to Amazon Web Services' (AWS) scale and breadth of services, while the market gets more crowded.
Gillai said that the creation of the Converged Cloud business – a pan-HP unit to lead on the delivery of projects across its public, private and managed cloud and traditional IT businesses – is a key element of reforming the company.
"HP is investing a tremendous amount of effort into this – people, revenue, focus," Gillai said. "I talk to Meg and Bill [Veghte] daily about these things and it is definitely seen as a very critical piece, because it goes across all four businesses."
Gillai argues that there are greater concerns for CIOs than cost as enterprise customers move more mission-critical workloads into public clouds, and the ability to draw on HP's relationship with enterprise customers – many of whom have had some form of relationship with the company, Gillai says – will be key as the IaaS market grows.
"We are not competing with Amazon – I am not going after the non-SLA, all-you-can-eat, very cheap stuff. Not because we can't do it, but because there is only so much you can do and we are focused on enterprise," he said.
According to Gillai, as the cloud market matures, enterprise customers are more likely to focus on confidence in the secure delivery of cloud services, whether through SLAs or the openness of architecture.
Although analysts have scrutinised HP's SLAs in the past, it is an area where it can offer an alternative to Amazon.
"You are going to see over the next few years, and we have already started seeing it, that there will be a fragmentation of public cloud," he said. "People are going to have tiering, they are going to want public cloud that has these security capabilities, and they are willing to pay for that. Enterprises are looking for solutions, not adventures."
In order to build out its cloud offerings, HP has aligned itself with OpenStack, with a focus on enabling simple transition between different public and private clouds. The common architecture enabled by its use of OpenStack is a key proponent of this standards based approach, allowing greater interoperability between clouds, and going some way to allaying CIO fears of lock in that surrounds some proprietary systems.
HP has supported OpenStack for two years now, and contributes substantial amounts of code to the development of the open-source system, which is gaining acceptance as other large players jump on board.
Gilla said that the development of tools around OpenStack is where HP can further differentiate itself in the open source area.
"You will see a bunch of really interesting stuff around OpenStack from us on top of the kernel," he said. "We believe for OpenStack to go mainstream in the enterprise it is going to require significant things around it, the same way that Linux requires all kinds of tooling around it. From now to the end of the year you will be seeing some very interesting things around that from HP around tools, capabilities and support."