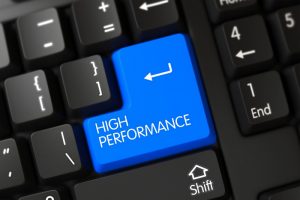 Hewlett Packard Enterprise has announced a new generation of High Performance Computing (HPC) and artificial intelligence (AI) systems, software and services. The new HPE Apollo 6000 Gen10, HPE SGI 8600 and HPE Apollo 10 Series systems are workload-optimised to deliver faster, more efficient insights while reducing vulnerability to cyber-attacks and improving economic control, said the company.
"Today, customer's HPC requirements go beyond superior performance and efficiency," said Bill Mannel, vice president and general manager, HPC and AI solutions, Hewlett Packard Enterprise. "They are also increasingly considering security, agility and cost control. With these announcements, we are addressing these considerations and delivering optimised systems, infrastructure management and services capabilities that provide 'a new compute experience'."
The first co-created system since HPE acquired SGI, the HPE SGI 8600 is a liquid cooled petascale system, based on the legacy SGI ICE XA architecture, purpose-built to solve the most complex scientific, engineering and national security challenges. According to the company, it delivers fast parallel processing performance, scales to more than 10,000 nodes without additional switches using integrated switches and hypercube technology and offers more choice and flexibility based on industry standards.
The HPE Apollo 6000 Gen10's new capabilities include reliability, accessibility, serviceability and manageability, better application licensing efficiency, reduced latency and higher IOPs performance and reduced power consumption and cooling requirements, said the firm.
New cost effective platforms, HPE Apollo 10 Series, are optimised for entry level Deep Learning and AI applications that are easy to manage and deploy. The HPE Apollo sx40 System is a 1U dual socket Intel Xeon Gen10 server with support for up to 4 NVIDIA Tesla SXM2 GPUs with NVLink. The HPE Apollo pc40 System is a 1U dual socket Intel Xeon Gen10 server with support for up to 4 PCIe GPU cards.
HPE and Biovista collaboration will leverage HPE's compute capabilities and Biovista's Big Data AI engine, Project Prodigy, to identify and validate new therapeutic options for personalised medicine, and apply this approach at the community hospital setting, including in Biovista's existing collaborations with community hospitals.
HPE's HPC systems are enhanced by a new compute experience designed to address the data intense needs of HPC and AI customers. The key elements of the HPC experience include enhanced firmware security and increased agility with software defined HPC capabilities. The new HPE Performance Software Suite for HPC consists of the following elements:
HPE Performance Software – Core Stack 2.2 – pre-built HPC solution that brings together open source, third party and HPE built components into a single integrated distribution.
HPE Insight Cluster Management Utility 8.2 and new HPE SGI Management Suite 3.5 – comprehensive system management solutions offering enhanced provisioning, management and monitoring to simplify operations.
HPE Performance Software – Message Passing Interface – libraries and optimisation tools to enhance HPC application performance.
HPE Pointnext is introducing advisory, professional, and operational services that accelerate time to value for HPC and AI. HPE Flexible Capacity will extend to HPC and AI customers to manage unpredictable demand, raise utilisation levels, and reduce total cost of ownership.
HPE Apollo 6000 Gen10 System, HPE Apollo sx40, HPE Apollo pc40, HPE SGI 8600 System will be globally available via HPE and HPE channel partners in July 2017. HPE Pointnext services for these new HPC and AI solutions will be available later this year.