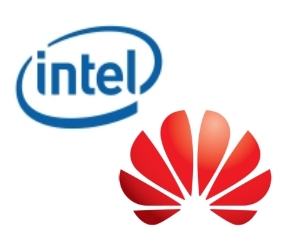 Huawei have announced a collaboration with Intel aimed at advancing the development of interoperability testing and deployment of LTE TDD solutions worldwide. As part of the agreement, the two companies will establish a joint lab for IOT (interoperability tests) and fast implementation of LTE TDD technology.
"Huawei has been committed to LTE TDD commercial deployment worldwide," said Deng Taihua, president LTE TDD & WiMAX &TDS wireless networks, Huawei.
"We will continuously invest in LTE TDD research and deployment as well as the global expansion of LTE TDD networks. We are excited to partner with Intel to accelerate the development of our technology and provide our customers with leading LTE TDD solutions," Taihua added.
The collaboration will utilise Huawei´s expertise in LTE TDD network infrastructure technologies and Intel's innovative and cost-optimised mobile communication platforms to expedite the maturity and deployment of LTE TDD. By connecting directly to Huawei's infrastructure, Intel will carry out end-to-end testing of its mobile platforms in a real life environment.
"Collaborative innovation is Intel's strategy in China. The engagement with Huawei will take advantage of the two companies' strengths and leading technologies." said W.K Tan, VP of Intel IAG & Head of MCG, China.
The partnership with Intel follows on the heels of Huawei showcasing the world's first 4×4 MIMO (Multiple Input Multiple Output) carrier aggregation solution for LTE TDD. The solution adopts leading 4×4 MIMO technologies and allows the peak data rate for a single end user to reach up to 520Mbps. Carrier aggregation and MIMO are leading technologies utilised to improve utilisation of spectrum and network capacity in order to provide subscribers with better mobile data experience.