Huawei has launched its Boundless Computing server strategy to drive digital transformation for the Middle East's businesses at GITEX Technology Week 2017.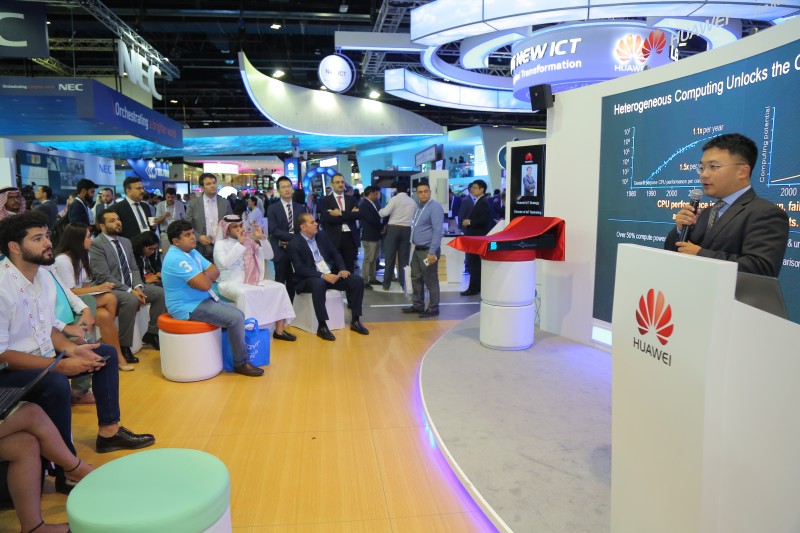 The strategy comes as the result of Huawei's commitment to creating greater, more tangible value for its customers pioneering the digital transformation. As part of the announcement, Huawei demonstrated two inclusive technologies: FusionServer V5, and the Atlas intelligent cloud hardware platform. The former, powered by Intel Skylake processors is debuting in the region this week.
Boundless Computing is Huawei's answer to ensuring new smarter and more connected next-gen technologies are given the infrastructure and high-power support they need to be always-on, always-secure. This type of computing aims to bring hardware closer to data sources and reduce the need for additional layers of overlying software.
Atlas was introduced as a way of utilising artificial intelligence to power this HPC (High Power Computing). The technology rides on the advantages of key technologies to deliver new levels of hardware resource utilisation and adapt more flexibly to service demands.
The second accompanying announcement, Huawei's FusionServer V5, is an integral part of the new strategy, as it includes integrated solutions that Huawei claim can help businesses in the region boost the overall computing efficiency of their data centres.
"In this region, the businesses that succeed with digital transformation are the ones that invent better ways of serving their customers, which today is being driven by artificial intelligence and heterogeneous computing," said Alaa ElShimy, Vice President and Managing Director, Huawei Enterprise, Middle East. "The release of our 'boundless computing' server strategy and series solutions empowers our clients to be a creative force in their industry, bringing new value through efficient, smarter computing."
"The AI era brings with it huge demands on existing infrastructure that cannot be met by traditional hardware. Atlas is a new-generation intelligent cloud hardware platform that takes resource utilisation and performance to new levels using pioneering technologies," said Li Huan, Vice President of Strategy Marketing, Huawei Middle East. "Huawei has been inspired by the idea of making computing simple through continuous innovation, and keeps customers' requirements in mind to build servers that are stable, reliable, and high-performing, to help customers better cope with the challenges for successful transformation in the AI and cloud era."