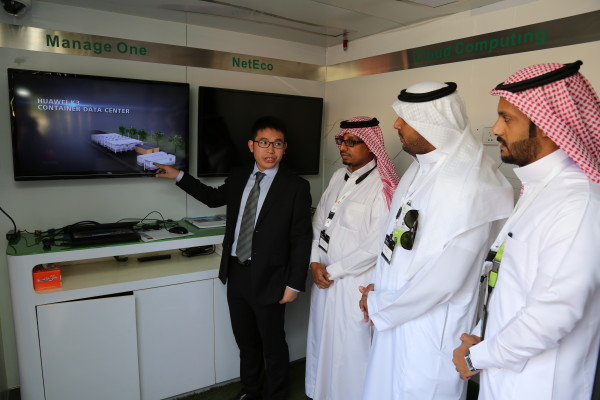 Huawei is holding its annual nationwide ICT Road Show collaborating with representatives from the government and private sector to showcase how organisations in Qatar can benefit through new advancements in IT "cloud" technology in the coming years.
Under the theme 'Open Roads to Cloud', Huawei experts will offer guidance on how its new cloud-based IT portfolio, which includes both the Huawei Disaster Recovery solution and its Oceanstor Intelligent Storage solution, can be applied in various vertical sector enterprise environments. These include the fields of oil and gas, healthcare, education and banking and finance.
"Societies across the globe are entering into a new era of in-depth integration of the digital and physical worlds, changing the way that organizations deliver on-demand services to the public," says Zong Yan, CEO, Huawei Qatar. "In building a better connected Qatar and in line with the country's Vision 2030, it is Huawei's aim to help make IT simple and business more agile. We are also committed to make more contributions to Qatar's 2022 FIFA World Cup efforts with our complete end-to-end IT products and solutions."
Due to its popularity at last year's roadshow, the Huawei Demo Truck will also be returning for a second year to give visitors the opportunity to experience firsthand Huawei's latest innovations in data centre solutions, virtual servers & desktops, plus a wide range of vertical industry solutions. The Demo Truck includes access to a fully-functional Huawei data center container operating in a live environment and provides an interactive demonstration platform to showcase its full IT solution portfolio.
Huawei is currently one of the leading pioneers within Qatar's technology sector providing the most comprehensive IT portfolio in the industry to customers in the telecom, enterprise, and consumer space.
According to Huawei, with much more data being generated today in Qatar compared with 10 years ago, participants recognise that much of the technology deployed previously wasn't designed to cope with the size and variety of data types that exists today. Furthermore, deciding how to process this data and sort out what is valuable and what is not remains a key challenge for many organisations; one that the Road Show will look to address in helping governments and enterprises to make more informed business decisions.
During the Road Show, Huawei will be also be showcasing its Oceanstor V3 storage solution, which was recently unveiled in the Middle East.
The Huawei Qatar IT Road Show is running from 10th to the 12th January 2016.