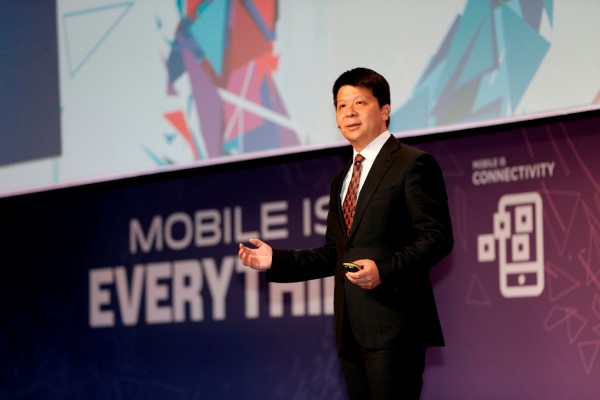 During last week's Mobile World Congress Huawei and other players from the mobile industry laid the foundation for wider commercial use of 4.5G & 5G broadband, which they considered the backbone of today's digital economy.
Huawei Deputy Chairman and Rotating CEO Guo Ping has noted that industry players must ensure they do not miss out these opportunities in the coming five years. Guo said that three things should be done before 5G arrives: increase connectivity, enable verticals, and redefine network capabilities. These initiatives will help address the uncertainties brought about by new technologies and new business models.
To that end, over 300 leading telecom operators, analysts and enterprises attended the recent 4.5G Industry Summit to analyse pre-commercial deployments of mobile broadband. For its part, Huawei extended global open partnerships on 5G technologies with more than 20 operators, including Etisalat, Vodafone, Telefonica, TeliaSonera and more.
On the regional level, Ooredoo has now teamed up with Huawei to open a next-generation Innovations Lab in Qatar to pioneer broadband solutions and infrastructure. Saudi operator Mobily has further announced plans to optimise its network performance and investments through a network managed services agreement with Huawei over the next five years. In Oman, Omantel is enhancing and expanding its mobile broadband coverage by delivering the Sultanate's first Smart Street Lamppost solution together with Huawei.
A greater emphasis on openness and collaboration has been crucial to the maturation of broadband technologies at the start of 2016. This includes strengthened ties between global telecom operators, leaders of industry, product designers, and application developers. In a fully connected era, the ability to seamlessly combine expertise from these different sectors has led to a new industrial revolution—increasingly known as 'Industry 4.0'—which Huawei believes has the potential to reorder the global economy impacting the way that people learn, work and live.
"Changes in the ICT industry are the main driving force behind business development in the digital era. As a key enabler in the ICT industry, Huawei is committed to helping the telecom industry and vertical industries digitize their infrastructure, operational systems and business models with state-of-the-art technology," said Zou Zhilei, President of Carrier Business Group, Huawei.
This event also saw the company unveil its five 'Big Initiatives' for the telecom industry to accelerate its digital transformation. Huawei describes the five initiatives as Big Video – Everywhere, Big IT – Enabling, Big Operation – Agile, Big Architecture – Elastic, and Big Pipe – Ubiquitous. The initiatives represent new opportunities for telecom operators in the Middle East and worldwide, foreseeing a potential $100 billion video industry market, a $1 trillion enterprise cloud market, and the number of IoT connections expected to grow 10-fold.
Tapping into the potential of more powerful mobile networks, consumers also got a glimpse this past week of Huawei's new flagship device the Huawei MateBook—a 2-in-1 gadget designed to meet the evolving demands of today's modern business users. Building on Huawei's success in delivering powerful high-end mobile consumer devices, the MateBook defines itself as a mobile productivity tool that seamlessly integrates mobility, high efficiency, work and entertainment.