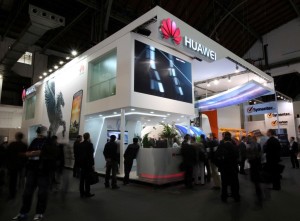 Huawei has announced its unaudited financial and operational results for the first half of 2013 with the company generating revenues of $18.54 billion—an increase of 10.8 percent over the same period in 2012. Based on this robust growth and other positive business indicators, Huawei expects to generate a net profit of 7-8 percent in 2013.
"Our success in H1 2013 was mainly driven by the steady growth of the Carrier Network business, the expansion of the Enterprise business, and the fast growth of the Consumer business, as well as the continuous enhancement of our overall operational efficiency. Revenues and profit are in line with our expectations," said Cathy Meng, Chief Financial Officer at Huawei.
"From these positive indicators, we believe Huawei will generate strong performance and profit margins in the second half of this year and are confident that we will achieve our goal to increase revenue by 10 percent in 2013."
Much of Huawei's gains have been due to business opportunities generated by a series of highly innovative new product and solution launches, including many industry firsts, and a result of strategic expansions in key growth markets including the Middle East, Europe, and Australia.
Although a private company, Huawei chooses to voluntarily reveal financial & performance information with the public. Earlier this year Huawei confirmed that its Middle East business generated healthy revenues totaling over $2 billion in 2012, up approximately 18 percent from the previous year's revenues with all of Huawei's business groups seeing a positive increase in revenues. Today Huawei Middle East has offices across 10 countries with over 3,800 employees—of whom over 64 percent are local hires.