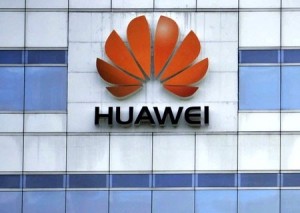 Huawei generated $11.8 billion revenue from China alone in 2012, and forecasts a compound annual growth rate of 10 percent for the next five years.
The global ICT solutions provider achieved steady business growth according to its audited 2012 financial results.
It recorded sales revenues of $35.5 billion and net profit of $2.48 billion in financial year (FY) 2012.
Huawei experienced robust growth across all three of its business groups with the Carrier Network group achieving $25.8 billion in sales revenue. Its Enterprise business group achieved $1.8 billion in sales revenue, and the Consumer business group achieved $7.8 billion in 2012.
"In 2012, Huawei met business performance expectations through improved operational efficiency," said Guo Ping, Huawei's Rotating and Acting CEO. "Huawei will continue to focus on its pipe strategy, integrate and develop businesses around the information pipe, and create value for customers, while achieving sustainable and effective growth."
Huawei recorded an increase of 6.1 percent year-on-year in Europe, the Middle East, and Africa (EMEA) all of which achieved regional sales revenue of $12.4 billion.
The company's sales revenue was $6 billion in the Asia Pacific region and $5.1 billion in the Americas. It invested $4.9 billion of its total sales revenue into research and development (R&D) last year.
Huawei's 2012 annual report indicates that the company intends to continue maintaining its position in network equipment. The Carrier Network business group will tap opportunities presented by the increased demand for professional services, carrier data centre integration and cloud services.
Huawei's Enterprise business group will develop partnerships and help partners improve their business capabilities. Its Consumer business group will focus on providing smart device brand to its clients.
In addition, the company will continue working on other parameters such as simplification of its management processes and improvement of efficiency.