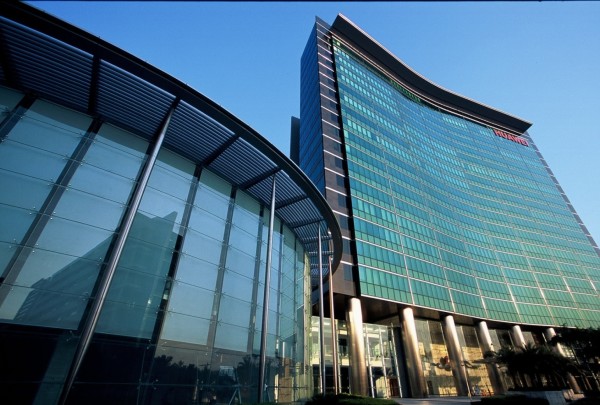 Huawei has unveiled its five 'Big Initiatives' for the telecom industry to accelerate its digital transformation.
The Big Initiatives and the resulting solutions represent the company's long-term commitment to building a better connected world through extensive collaboration across the industry.
The initiatives represent new opportunities for telecom operators in the Middle East and worldwide, foreseeing a potential $100 billion video industry market, a $1 trillion enterprise cloud market, and the number of IoT connections expected to grow 10-fold. Huawei describes the five initiatives as Big Video – Everywhere, Big IT – Enabling, Big Operation – Agile, Big Architecture – Elastic, and Big Pipe – Ubiquitous.
During this year's Mobile World Congress, Huawei is also planning to unveil at least one new addition to its rapidly growing consumer device lineup. New agreements are further expected with leading telecom operators from across the Middle East focusing on the development of smart cities, Internet of Things applications and supporting governments' digital transformation agendas.
"Digital transformation is a new engine for telecom industry growth, and it will also empower the innovation of other industries," said William Xu, Executive Director, Board and Chief Strategy Marketing Officer, Huawei. "Huawei will continue to open up platform capabilities to help carriers to build an open, collaborative, and win-win industry ecosystem to accelerate digital transformation."
According to forecasts, by 2025 there will be four billion new broadband users, more than 100 billion things will be digitally connected, and every person's consumption of data will increase more than 500-fold. The digital and physical worlds are rapidly converging and consumers are demanding the ROADS experience (i.e., Real-time, On-demand, All-online, DIY, and Social) as the new norm.
For the telecom industry to deliver the ROADS experience and meet its customers' diversified needs, it requires expanding its own vision, opening up pipes, data, and services to partners, embracing the Big Initiatives for digital transformation, and sharing resources in complementary partnerships.
In the build up to this year's congress, Huawei further announced a new wave of solutions for 4.5G mobile broadband, Internet of Things (IoT), 2K/4K video, and Safe Cities—endorsing open platforms to enable collaboration so that shared success can be achieved in telecom industry. During the upcoming congress Huawei will showcase its latest solutions and how they will help global telecom carriers and enterprises achieve agile innovation, accelerated transformation, and business success in the digital era.
MWC 2016 will be held in Barcelona, Spain, between February 22 and 25. Huawei's exhibition booths are in Fira Gran Via Hall 1 and Hall 3. For more information, visit http://www.huawei.com/en/mwc2016.