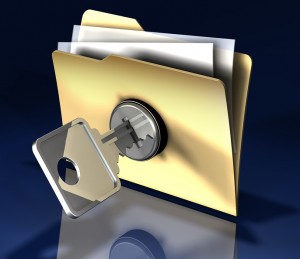 Imation, a vendor of removable storage medium that includes hard disk drives and magnetic tape, recently announced its first network-attached storage appliance aimed at offloading data from primary storage to near-line disk backup and remote disk archives.
Imation's new appliances come from its recent acquisition of ProStor . The appliances come in two distinct lines: the Imation InfiniVault archival product and the DataGuard multi-tiered, data-archive and data-protection appliance.
The difference between the two is the use of the disk drive technology, the company said. The InfiniVault system combines fixed RAID hard disk drives and Imation's RDX removable hard disk drives, which can be taken off site and stored like magnetic tapes or used to populate a cloud storage service offering, representatives said. The InfiniVault appliance is shipping now.
The DataGuard appliance is a backup target that uses hard drives and RDX removable drives to provide data protection within existing backup infrastructures, Imation said. It comes in both a tower and rack model and uses RDX removable hard drives to retain backups and to seed the cloud infrastructure. The Imation DataGuard appliance will be available through authorised Imation resellers and dealers early next year.
The rack-mountable versions of both new appliances are 3U (5.25-in high) servers that hold up to 100 of Imation's RDX removable hard disk storage disks or embedded 2.5-in disk drives. The appliances hold a maximum of 120TB of capacity, the company added. Additional 3U enclosures can be added for more storage capacity.
InfiniVault is a NAS-based archive storage appliance that stores files in "vaults" formed from the creation of storage pools of either online hard disk drive-based storage, or nearline, removable RDX storage or offline RDX disks that have been remotely stored away.
Through the use of Imation's new VaultCenter software, files in any of the online or nearline "vaults" can be migrated between storage tiers – from fixed drives to RDX drives, Imation representatives said. The VaultCenter software also facilitates the creation and provisioning of vault properties such as retention, compliance and disaster recovery, according to Imation. Various settings can be managed automatically by the VaultCenter application, including data retention, encryption, compression, deduplication and digital fingerprinting.
Digital fingerprinting ensures that for every file sent to InfiniVault, a hash algorithm is performed to produce a digital fingerprint, Imation added. The digital fingerprint is stored in the InfiniVault's internal control information system, which contains metadata for every file, allowing it to be mapped for retrieval.
The VaultCenter software virtualises files to allow applications to access them. The files remain visible, even if the RDX cartridges are offline. Labeling, location, contents, operations and verification are all managed by the VaultCenter OS.
The VaultCenter software provides a single management framework that covers all four tiers of the InfiniVault system: online hard disk drives, nearline (RDX), offline and offline tiers.
The InfiniVault product has a starting price of about $15,000 range. No prices were yet available for the DataGuard appliance.