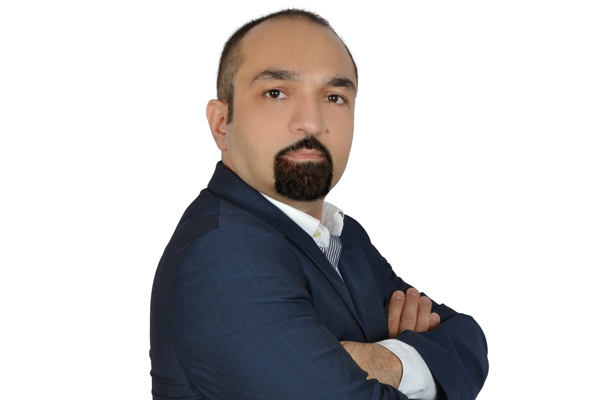 Infoblox Inc., has announced its participation at Gulf Information Security Expo & Conference (GISEC) 2015.
The company will showcase its latest innovations in DNS, DHCP, and IP Address Management (DDI), secure DNS and cloud network automation technologies that are all in line with the UAE National Electronic Security Authority's (NESA) vision to protect the country's critical national infrastructure, including telecom, government, banking & finance, oil & gas, transportation and aviation.
Ashraf Sheet, Senior Sales Manager – UAE, Infoblox, said: "Regional enterprises especially that fall within the 'critical national infrastructure' category are expected to focus on security as the No. 1 area of IT spend given the fact that not only is the threat landscape constantly changing, but also the political turmoil in certain countries is adding another dimension of cyber warfare. Domain Name System (DNS) Security is an area that we believe regional organisations will start paying greater attention to as they begin to understand the damaging consequences of inadequate security measures. DNS is a foundational Internet technology used in every non-trivial IP-based transaction. If it's not working properly, Internet transactions can grind to a halt leading to disastrous results including lost revenue due to downtime, diminished customer satisfaction and lost productivity. Infoblox specialises in providing holistic end-to-end DNS security and defense against a wide range of DNS-based attacks such as volumetric, exploits, and DNS hijacking attacks and GISEC is the perfect platform for us to showcase these capabilities."
Another focus for Infoblox at the event will be on the company's cloud solution, as private clouds are rapidly gaining traction in the region. Private clouds need automated and scalable core network services to rapidly add and remove applications and services, easily shift workloads across sites, run workloads in multi-tenant architectures and make the underlying networks resilient to failures. Infoblox Cloud Network Automation delivers control that scales from pilot to production to multi-platform, so that private cloud deployments—regardless of size and scope—aren't hobbled by manual processes for managing core network services. Infoblox solutions for managing DDI integrate with private cloud platforms from seven enterprise providers – VMware, Microsoft, HP, Cisco, BMC, CA and ElasticBox – as well as OpenStack, giving customers more choices than any other supplier of enterprise-grade DDI.