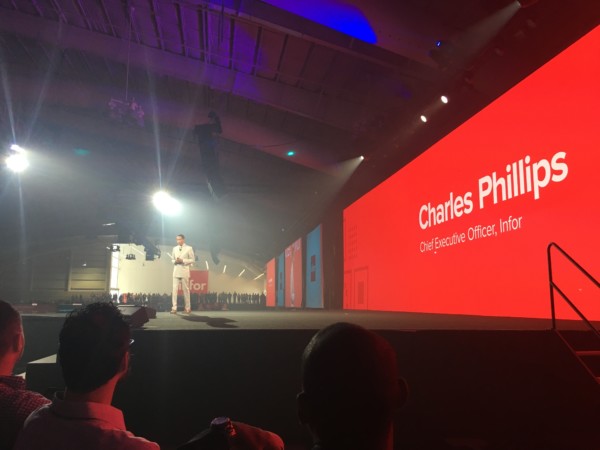 Business applications provider Infor today announced H&L Digital – its new division to provide end-to-end digital cloud solutions – at Inforum 2016 in New York.
Hook & Loop, Infor's in-house creative agency, was formed in 2012 as an internal-facing organisation with a singular mission to create meaningful experiences for users of Infor software.
H&L Digital is a client-facing extension of Hook & Loop, using many of the same approaches, including digital workshops and hackathons, to deliver differentiated experiences for Infor customers' customers.
H&L Digital, together with Infor's existing software and platforms, enables Infor to offer "Digital-as-a-Service", which are solutions that "drive new capabilities, generate new revenue streams, create differentiated IP, and help Infor customers run their business better."
Infor has tapped Chief Creative Officer Marc Scibelli as lead digital strategist and head of H&L Digital.
"Many consulting firms and design agencies claim to help deliver digital transformation to help clients meet the challenges of digital disruption, but because they lack the underpinning technology to effect real change, their customers' projects often languish, stall, or fail to meet expectations," said Charles Phillips, CEO, Infor. "With the creation of H&L Digital, Infor can deliver all the components of an end-to-end solution as a service: cloud-based industry applications, dynamic data-driven insights, cutting-edge user experience design, and a connected supply chain network."
Building on insights from interactive workshops, H&L Digital creates a digital strategy for the business and the brand. The process starts by defining a digital ecosystem and identifying "quick wins" to prototype first. The development team collaborates with customer IT teams to identify gaps in current architecture and create implementation roadmaps.
"Design-first" thinking helps H&L Digital focus on the experiences companies seek to create for end-users. By creating experiences for users to reach their end-goals and work in any environment, H&L Digital aims to help change the way employees engage and collaborate and the way customers interact with the organisation.
H&L Digital leverages disparate products and services, as well as existing technologies, to power elements of the digital ecosystem, and performs a gap analysis to understand the components required for integration and potential development to accelerate the project.
H&L Digital manages SaaS services with company-specific technology solutions, and provides services for continued evolution, support and maintenance.
"The rise of powerful digital platforms and networks has sparked significant changes in the way we all work, communicate, and sell," said Marc Scibelli, chief creative officer of Infor and head of H&L Digital. "H&L Digital will help Infor customers create new cloud solutions to differentiate their businesses and retain their customers in a strong digital ecosystem."