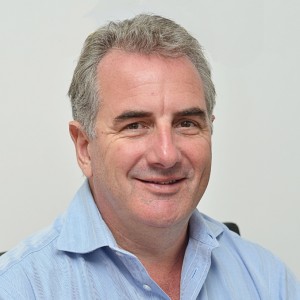 IT optimisation consultancy Intergence has revealed it will double the number of consultants operating in the GCC over the next 12 to 18 months, after seeing dramatic growth in demand for its short term Smart Sourcing IT skills services in the last year.
Intergence currently has more than 25 senior IT consultants based across the GCC and working on assignments across a range of industries. The company said it plans to increase this number to more than 50 consultants, with a specific focus on the higher education, oil and gas, and FMCG sectors. It said it anticipates doubling its annual revenues from this activity.
"Smart Sourcing accounts for around 70-80 per cent of our annual revenues worldwide and is an area on which we will increase our focus in the Middle East," said Peter Job, founder and CEO at Intergence.
"It is not about hiring individuals. A client gets two great advantages when working with Intergence. Firstly, they get all the IT skills and experience of Intergence – our team and infrastructure. Secondly, we are vendor agnostic so that we can work as a trusted advisor with clients," he added.
Intergence's Smart Sourcing solutions involve specialist outsourcing that allows companies to quickly flex up and down with specific IT skills. It said it is especially valuable for companies undergoing some form of transformation, such as mergers and acquisitions, restructuring, new projects or other transformative events within an organisation.
The company, which operates from Dubai and Cambridge, UK, already has a track record of major clients in the UK, including Reuters, BT, C&W, and Vodafone, and said demand is also increasing in the UK.
Peter Job said he believes the UAE is an attractive destination for IT professionals looking for interesting consulting assignments.
"Our consultants range from young PhD graduates to highly experienced IT industry professionals and the fact that they can work on large and well funded projects here makes Dubai and the UAE a very attractive and exciting destination," he said.
"Our base in Cambridge gives us access to top IT talent and we are also working with consultants in the UAE who meet the same high standards we apply," he added.