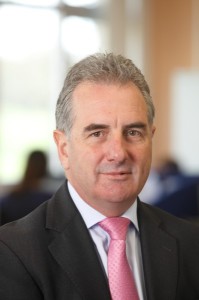 IT consultancy Intergence plans to use GITEX 2013 as the platform for a Middle East launch of a new managed service, designed to predict and monitor the performance of international websites.
The service, Intergence said in a statement, will provide businesses with valuable insight into service quality and user experience, prior to and after launching a website.
With its managed services, Intergence manages and operates client systems on a fixed budget OPEX basis. The company claimed that its new package will provide the complete solution for performance monitoring and management of both recreational and business applications, enabling enterprises to actively assess and improve the experience of their end-users.
"We will launch for the first time anywhere in the world a new managed service that we believe will make an impact in the e-commerce and e-services sector in the region, from government to healthcare to retailing," said Peter Job, Founder and CEO, Intergence.
The company said it was also hoping to take advantage of GITEX to recruit new IT consultants to meet the demands of its growing managed resourcing business. Intergence wants to grow its regional consulting team from 50 to 100, and to double its annual managed resourcing revenue, over the next 12 months.
"Intergence's innovative commercial model has been very successful in the markets of the Middle East; revenues have more than doubled in the last financial year and growth continues in a similar pattern in 2013. The company has also achieved exceptionally high levels of customer loyalty," Job added.
Intergence will also focus on consulting and managed sourcing at GITEX 2013.