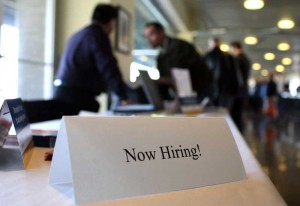 Nearly twice as many CIOs are planning to expand their IT departments in the coming quarter than were three months ago, according to Robert Half Technology.
In the staffing firm's latest IT Hiring Index and Skills Report, 17% of CIOs said they plan to expand their IT departments in Q1 2013, up from 9% in the prior quarter. Looking ahead, 9% anticipate cutbacks in Q1. The remaining 75% of CIOs plan to maintain their current staffing levels. The net 9% increase in anticipated IT hiring is up six percentage points from last quarter's survey.
For those IT departments that are hiring, finding the right talent can be tough: 63% of the 1,400 CIOs polled said it's somewhat or very challenging to find skilled professionals today (up from 54% in the previous quarter). Database management is the skill set in greatest demand, cited by 48% of CIOs. Network administration and Web development/website design followed, cited by 47% and 33% of CIOs, respectively.
Most of the CIOs surveyed are bullish about business in the next three months: 87% expressed confidence in their companies' prospects for growth, compared to 91% who were confident about Q4 2012.
By industry, CIOs in the manufacturing sector anticipate the most hiring, with a net 26% planning to expand their IT departments.
"CIOs report higher demand for IT professionals in the first quarter, especially for those with skills in hot areas such as applications development and IT security," said John Reed, senior executive director of Robert Half Technology, in a statement. "In the new year, we often see increased hiring as firms' budgets for 2013 have been approved and they are able to hire additional personnel."