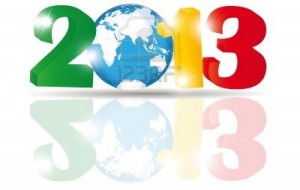 IDC Government Insights research arm has published a top 10 predictions list for 2013.
The predictions are:
1. Consumerisation of IT and transformational cloud developments will continue to create more challenges than opportunities
2. Inter-agency collaboration and citizen inclusion will still not be given the priority they deserve
3. Governments will look to leverage their Big Data experience and benefit from commercial analytics offerings in the market
4. Some governments will start re-classifying data to unlock the value of open data, mobility and cloud solutions
5. The quality of new m-services and mobile applications will depend heavily on governments' ability to rethink their e-services
6. The European and American piracy vs. privacy battles will find their way to Asia/Pacific (excluding Japan) in 2013
7. Private cloud adoption continues to be slow (and may not always be the best choice for inter-agency collaboration)
8. Cloud solution providers will only see success if they start to deliver government-specific propositions (with the right mix of private, hybrid and public cloud components)
9. Asia/Pacific cities will evaluate and supplement their existing data collection and expand its usage in order to prepare for becoming smarter cities
10. Governments will take a leading role in IAM and advanced premises solutions to set the highest IT security standards
Although cloud developments are taking place, there needs to be a stronger focus on inter-agency collaboration to truly deliver services from a citizen-centric perspective, according to Frank Levering, research manager, IDC Government Insights, IDC Asia/Pacific.
In addition, Asia Pacific will continue to embrace smart city initiatives and data capture will be enhanced and supplemented to achieve greater insights and manageability.
Levering explained that although consumerisation of IT and transformational cloud development offer ample opportunities, governments are more concerned about the challenges. "Defining citizen-centric scenarios will be crucial when delivering new collaborative government services to all devices," he said.
"2013 will be a year of precarious management of the government-citizen relationships. The desire to protect intellectual property may well threaten the privacy of citizens and new government services and [mobile] applications are likely not to be citizen-centric enough to gain the traction and appreciation government departments will look for," said Levering.