IT professionals won't get their hands on Windows 8.1 until October, getting the release at the same time as consumers rather than in advance as has previously been the practice.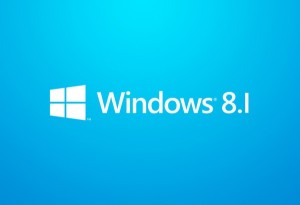 Windows 8.1 RTM, for "release to manufacturing," that is due to be released later this month is only meant for PC manufacturers, Microsoft confirmed on Wednesday.
Subscribers to the Microsoft Developer Network (MSDN) and TechNet as well as enterprise customers with Volume Licensing (VL) agreements all have to wait for the official release on Oct. 18, Microsoft said in a statement given to Dutch IDG publication Webwereld.
"Windows 8.1 will be available through the store at the same time globally," said a Microsoft spokeswoman in an email, adding that availability will start at 12:00 a.m. on October 18th in New Zealand.
In the past, administrators, developers and corporate customers were able to get new Microsoft software within a few days after the RTM release through a paid TechNet or MSDN account or via VL contract. Such a VL license gives companies access to most supported Microsoft software, including new releases.
RTM releases are not final releases though. In practice, Microsoft updates and patches its software between the RTM release and General Availability (GA).
Windows 8.1 is the first big update for Windows 8 and it will be available for free through the Windows Store. Available at the same time will be version 8.1 of Windows RT for ARM processors.
The new version brings several improvements to Microsoft's current OS. Some noteworthy changes are the option to boot directly to the familiar desktop interface, the return of the Start button, and Internet Explorer 11 which has DRM-support for HTML5.